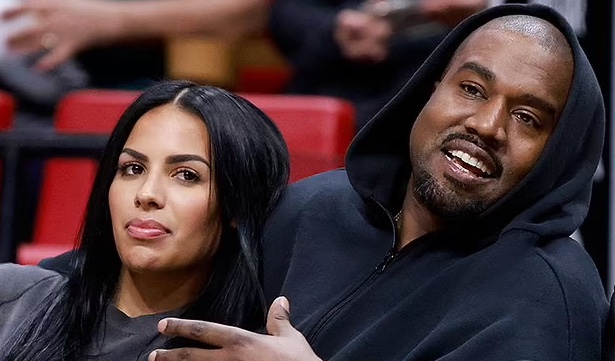 Kanye West's Girlfriend Congratulates His 24th Grammy win
Chaney Jones congratulated her boyfriend Kanye West on breaking the record for most Grammy Awards won by a hip hop artist on Sunday night.
After the 44-year-old rapper won two new trophies for Best Rap Song and Melodic Rap Performance, the TikTok Star, 24, took to her Instagram Story to applaud his achievement.
However, Kanye was not there to collect the trophies in person as he found himself banned from the event by the Recording Academy last month.
Both the Grammys organizers and CBS made the decision due to the artist's 'concerning online behavior' after making many threats on social media aimed at ex Kim Kardashian's boyfriend Pete Davidson.
Kanye was never officially listed as a performer at the event, but he was reportedly nixed from a later line-up.
Meanwhile, Kanye's new girlfriend Chaney was full of admiration and support on her social media, referring to the father-of-four as the G.O.A.T (greatest of all time), and gushing about feeling 'so proud' of her boyfriend.
The post comes just hours after thanking West for gifting her a rare metallic silver Birkin bag and matching roses from Venus ET Fleur.