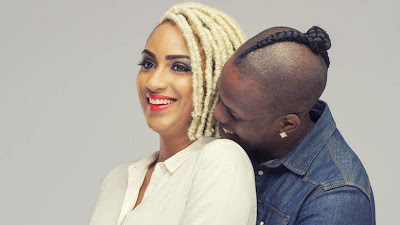 Juliet Ibrahim has spoken after her ex, Iceberg Slim publicly apologized to her, saying they are cool. When asked by JoyNews' MzGee on 'The Gist' on why she featured the singer in her new book, 'A Toast To Life', she admitted they still talk, and she featured her other ex in the same book.
"He doesn't have a problem. We talk, we are cool, we are colleagues," she said about Iceberg. She added he is proud of her achievement as an author.
"He is very proud of me actually for doing what I have done because he knows I have always wanted to tell my story and I am sure that when he gets to read or whoever gets to read the book, they will understand; I also gave my very best in all my relationships," the actress noted.

Juliet also noted that she was not without blame. She indicated that she had penned down her flaws with regard to every failed relationship of hers.
"I also spoke about where I messed up and my flaws and everything in certain situations and it is a lesson for everyone because it is when you come out of a relationship that you see what you could have done better," she said.