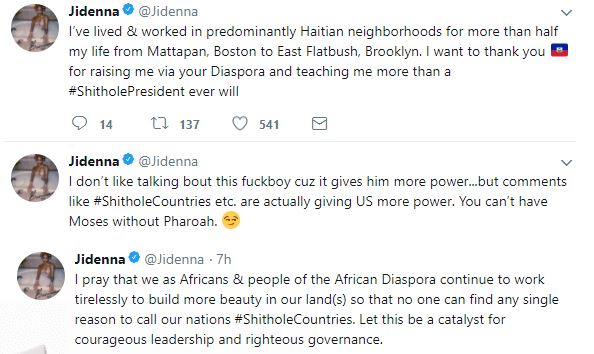 Nigerian-American singer, Jidenna, is apparently not pleased with US President, Donald Trump over his comment referring to African countries and Haiti as Shitholes.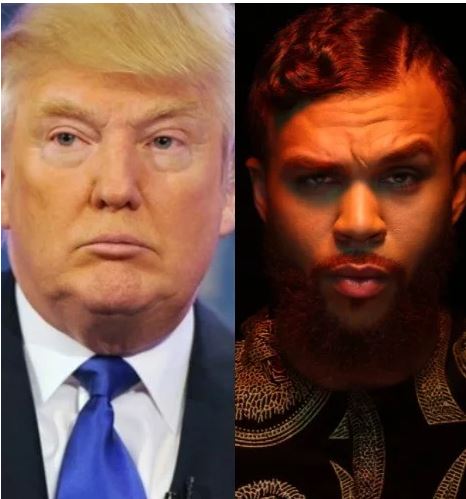 Reacting via his twitter handle, Jidenna says he doesn't like talking about the f*ckboy, Trump, because it gives him, Trump, more power.
He says he hopes that Trump's comment will help Africans build more beauty about the continent so that no one will find any reason to refer to the continent as a shithole.
He further added that this should be as a catalyst for courageous leadership and righteous governance to avoid such insult.
See his tweets below: