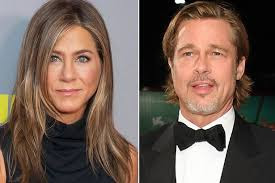 Jennifer Aniston and Brad Pitt are set to reunite at the Golden Globes on Sunday. The 77th Golden Globe Awards will be held at The Beverly Hilton in Beverly Hills, California, with Ricky Gervais set to host but all eyes may be on the former glamour couple of Hollywood.
Since Jennifer, 50, and Brad, 56, split in 2005, they have never crossed paths at an awards ceremony or bumped into each other on the red carpet.
This might be set to change this year though, as the exes are reportedly being sat just feet away from each other.