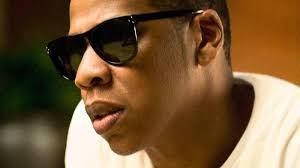 While it only appeared to be a matter of time, it's now been reported that JAY-Z is officially hip-hop's very first billionaire.
Forbes has reported that all his different business ventures have accumulated a fortune that conservatively totals $1 billion, making him one of only a handful of entertainers and the first in his genre to reach that plateau.
Within the article, Forbes breaks down Jay's net worth in detail, noting that he's made over $310 million in Ace of Spades champagne alone, along with hundreds of millions with D'Ussé, Tidal, and investments in companies like Uber as well.
Additionally, he's earned $75 million each with Roc Nation and his own music catalog, with an additional $70 million for his art collection as well as another $50 million for his deals in real estate.
"Jay is teaching in a lot bigger classroom than I'll ever teach in," Warren Buffett once said to Forbes magazine, "For a young person growing up, he's the guy to learn from." Meanwhile, his peers in the music industry have also credited Hov for his success, as Swizz Beatz once said: "If he's a billionaire now imagine what he's about to be, because he's only just starting."
Source: Forbes