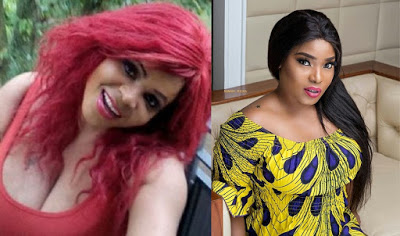 Actress, Cossy Ojiakor, has been in the news lately for different reasons. From dancing on a pole to posting raunchy videos on social media and injuring her ankle, the role interpreter elicits attention anytime.
Cossy had also lambasted her former friend, Halima Abubakar, calling her a snake. She alleged that Abubakar's ex-boyfriend had written a story that she (Cossy) slept with a dog for money.
In a chat with Sunday Scoop, Cossy insisted that she wasn't looking for an apology from Abubakar, but she just wanted closure. She said, "I told my story so as to let go of the burden I had been carrying for long. When one doesn't like certain people, one lets them know and set oneself free. It's not about getting an apology, it's about my history. It's so unfortunate that I allowed her (Abubakar) into my life.