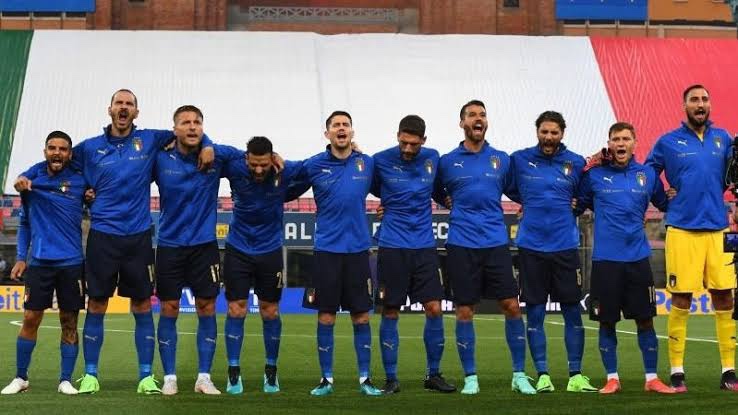 The Azzurri's of Italy on Thursday, September 3rd, 2021 equaled the longest unbeaten run in International games. They achieved this feat after the European Champions played a 1-1 lead with Bulgaria in a FIFA World Cup qualifying match.


The last time the Italians lost an international game was in 2018 when they lost a Nation League game to Portugal. They are currently tied with Brazil and Spain with 35 games.


Italy won the Euro 2020 in July 2021, beating the Three Lions of England on penalties. They will look to win the World Cup in 2022.


They currently lead Group C with 10 points in the four games they have played and will play the second-placed team, Switzerland, on Sunday.


On the African continent, Algeria is also on an unbeaten streak, as they have lost no game in their last 28 matches.