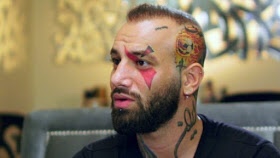 Iranian rapper Amir Tataloo has been detained by Turkish authorities in Istanbul after he was flagged as a wanted person by Interpol, police say.
Turkish police said Interpol issued a "red notice" for Tataloo, real name Amirhossein Maghsoudloo.
The notice, which is not an arrest warrant, was for a drug-related issue, police said.
However, police said Tataloo was detained for a visa violation. No decision on deportation has been made.
A popular but controversial figure in Iran, the rapper is known for his outspoken criticism of the country's government.