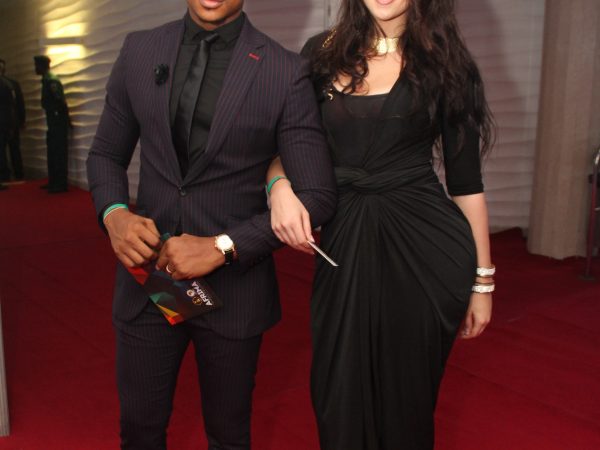 Popular Nollywood actor, IK Ogbonna whose marriage has been the subject of marital crisis rumours has dismissed the alleged marriage breakup rumour.
In a chat with Saturday Beats, IK Ogbonna praised his wife for being intelligent and also stated that it was difficult being married to someone like him due to the nature of his job. He said in the interview.
"My wife is gifted; she is a very intelligent woman. You cannot sit down with her and not learn something; she is very expressive, she expresses herself regardless of what people think or say. It takes two people to make things work; on her own part, she does her best and she will keep doing her best. Being married to someone like me is very difficult because my career takes a toll on me. I am hardly around and available to give her enough attention as a woman, but I will keep trying.
"Most of the time, for a marriage to really work, it takes two people, but the woman has to be patient. So far so good, she has been doing a great job and I will give her all the credit.
"Any celebrity out there hardly has time because we work round the clock but whatever time I have no matter how little it feels, I spend it with my family. It is within that little time I go out with them and take pictures with them; that is when I go for events with them. I go to events with my wife, not to flaunt her but because in the little time I have to be in that event, I'll rather be with her than go alone. It is never enough but I will always like to give it as much as I can."