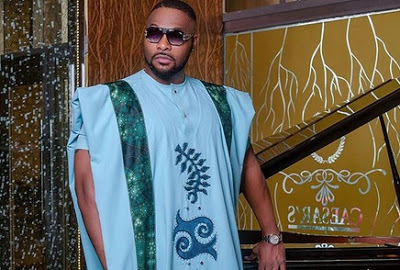 Suave actor, Bolanle Ninalowo, has made a name for himself in the industry. However, he told Sunday Scoop that when he returned to Nigeria from his base in the United States some years ago, his intention was to become a businessman.
He said, "I actually came back to Nigeria to do business. But I realised that I needed to be someone to reckon with first. So, I put aside my entrepreneurial side and focused on my entertainment career, hoping that when I made it big, I would use my celebrity status to push the business. Even now, I tell people that I am not an actor, but I'm in the business of acting.
Success in Nigeria is largely about who you know. Many people have great ideas in this country but if they don't have solid backing, they would find themselves going nowhere. A lot of people go into entertainment in Nigeria not because they are talented, but because they are looking for a way out. When I first started my music business in Nigeria, I was defrauded because I didn't understand how the country worked then.

I am a man of substance and I like to earn my respect. People say I am disciplined and have a very strong work ethic, but it is only now that they are discovering what drives me. I'm trying to unleash the reasons behind my hustle. I was building my market base all along."
Speaking on his recent partnership with Ninos Global Technology, Ninalowo stated, "Ninos Global Technology is a UK-based Nigeria-owned technological company. We partnered to make some products such as kids' tablets, headphones, school apps, and other things.
The CEO of the company is Yudee Uzowulu, but I also own a stake in the firm. It is something that I have been working on for a couple of years. I have always been interested in technology and doing things for children because it is a large market.
I also have a perfume brand that was recently unveiled. I have a Bachelor in Accounting, and a Master in Marketing; so, I know what I'm doing. It's strategic. When I left my former job, I told them I was tired of making other people richer. Rather, I would build my own brand and partner with others."