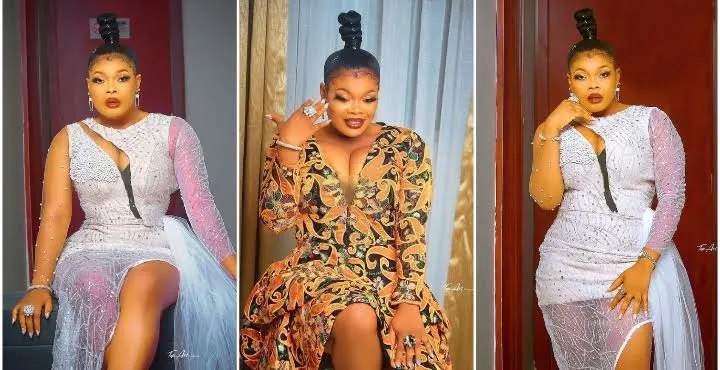 Nollywood actress, Ruby Ojiakor has spoken on her s3x -for role experience.
In an interview with Punch, she opened up on how she lost a movie role for not sleeping with the marketer.
Her words;
I remember when I was called for a job in Enugu and we shot it for two days. I was supposed to be the female lead character in the movie.
The marketer that owned the job wanted to 'get down' with me. But, I told him I could not do such a thing. I thought that since I had started shooting some scenes in the movie, nothing could be done to me and he cannot cancel my scenes, which I shot with Ghanaian actor, Majid Michel, then.
I also felt Majid would not want to re-act the scenes he had done before. Those factors made me think that the producer's decision to change me would be fruitless. But to my surprise, I was not called to continue my scenes. When I challenged the production manager, he said I should not be angry because someone else had been called to play the role. I was not given any reason for being removed from that project.
I asked if Majid agreed to re-shoot those scenes, and I was told he was paid extra money to do so. That was how I lost a movie role because I refused to sleep with the owner of the movie. The scenes I had already shot were wiped out from that movie. That was a painful experience, but I have moved on.
Solution
I don't think anything can be done to stop s3xual advances from filmmakers. Some people have tried to report them, but it has not yielded any positive result. When an actress reports an offender, she is practically setting herself up for a fall. The offenders know themselves, and if one person reports any of them, they would gang up against that actress in the industry, and she would not be getting movie roles.
It is just like a cartel. The best thing is to train oneself and be firm that even if others are doing it, one will not do it. That was what I did.