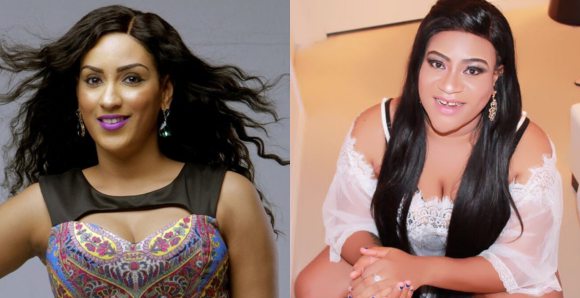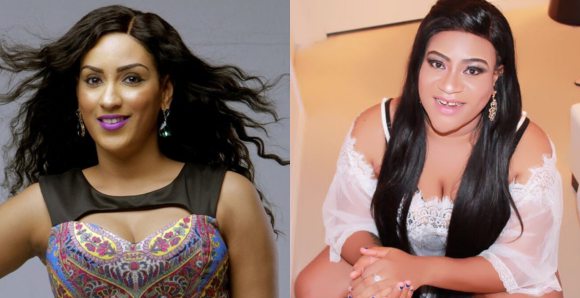 Actress Nkechi Blessing has refuted insinuation that only female actresses are the ones acquiring property in Nollywood. Blessing, who recently bought a car, while speaking to Sunday Scoop, stated, "It's not true that female actors are the only ones buying cars and houses; Ijebu recently bought a Benz as well. Some actors are doing other things with their money; so, you never can tell. What if some of them even have these things but they don't want to show off. I can only speak for myself, and no one else.
"Since I returned to Nigeria, I have been working nonstop. Since June 1, I have been on set every day. Even the two months that I spent in America were used to work. Nobody knows if I worked as a security person while there."
Only last week, Blessing was involved in an altercation with Ghanaian actress, Juliet Ibrahim, when the latter accused her of 'unprofessionally' ending a scene because she was slapped. Speaking on the issue, she said, "I have apologised but she hasn't responded. I am happy with myself that I apologized; so, it doesn't really matter whether she has responded or not. All the blogs that reported the fight between us also published my apology; I am sure she must have seen it. I am at peace with her and we don't have any issues. What happened was a misunderstanding and I have moved on.
"I have never met her before and when she made that comment, I felt she talked down on me as an actor and I didn't find that funny. If she had said it in a more subtle way, I wouldn't have reacted that way. She probably thought I was an up-and-coming actress who nobody knows and she wanted to trample on that fact. However, Nigerians showed that it wasn't so. Truly, people have said that there is so much hate in Nollywood these days and that is what we are trying to eradicate. Toyin Abraham and Mercy Aigbe have made up. Other people, who are fighting, will soon make up; they will follow the footsteps of those who have made peace. We need more love than hate in the industry and we are working towards it."
Commenting on the slap that caused the fallout, she said, "Arole is a comedian so he doesn't really know how we 'roll' in the movie industry. It hadn't gotten to the point where he was supposed to slap me so it was unexpected. It actually made me deaf for 30 minutes so I had every right to end the scene
Speaking about her role in the Toyin Abraham/Mercy Aigbe skirmish, Blessing said, "I did not take sides with either of them. I appealed to both of them and that is why they settled."