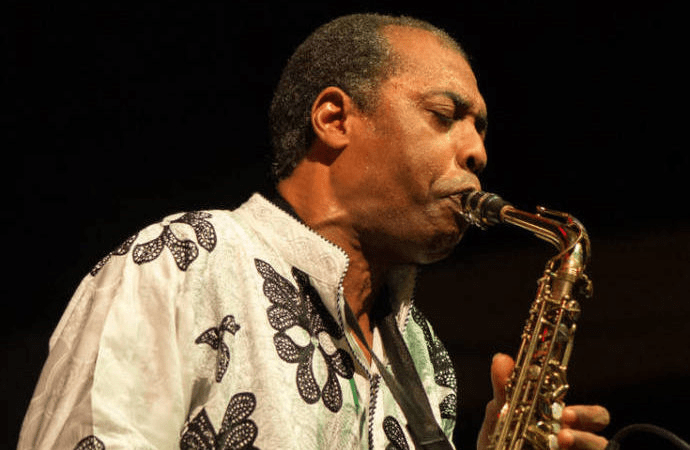 In a recent interview at the MIDEM Talks, Femi Kutitalks about his fear for the African music industry and the importance of African artistes using their voices right rather than doing it for fame.
Speaking on the present state of Afrobeats and using music as a tool for activism, Femi Kuti states that
"Afrobeats is where I thought it'll be right now. I think it'll get bigger and better. Many people are involved…The most important thing on my mind right now is globalization. I think it's important we understand we're all on one planet and it's important we make it work for our child and I think music is, will be and has to be at the forefront of spreading this message because everybody listens to music, everybody is inspired by music. Music has so much influence … there'll always be a fight and that why I find it very important for music and the arts to always be in the forefront addressing this. It could be painting, it could be theatre, it could be movies, it could be music… If we don't have our voices at the forefront suppressing evil, then evil prevails. But I believe they'll always be evil. But we must always be there to point out and say no, enough, stop…"
He went on to talk about the present cause he's pursuing in the Nigerian music industry;
My goal, at my age, is to emphasize the importance of solid institutions that young people know the importance of music. Music is not for fame and fortune, music is probably more tedious than any other profession. Music inspires every other profession. whether you're in pain or not, your audience comes to watch you to relieve their pain. You're like a doctor, you have to give them love, you have to give them all those things they desire when they come to watch you play or listen to your album. So it's very important for the composer to understand that he or she is a medium that higher forces use to give people joy and love and all these. So it's very important for Africa to understand this. We need to build Institutions in Africa immediately so young people don't think it's just for dance and fun. We have to study it properly. They have to learn a musical instrument, show us dexterity, improvisation, and take afro music to heights that are unbelievable. But if we don't have those things in Africa, then we've failed.
The legendary saxophonist spoke passionately about the need for a Nigerian artiste to sing for something other than fame and fortune. To Femi Kuti, sex isn't a sustainable theme that'll keep your songs in the minds of many after you're gone. He believes artistes have to use music as the tool it is, to speak against the injustice in the society like past musical legends before them. He said
"I fear for young artistes in Africa because many of them go into the profession wrongly. For fame and money and those are the wrong things why one should one to play music. I grew up listening to my father, Miles Davis, classical music, and I love to hear dexterity, improvisation, I love to see you be on stage with a music instrument, not just you and a DJ dancing, so my fear is, when these young boys and girls become my age, what would they have to offer the next generation? And the fear is, there'll always be another generation that will be more daring, more vibrant, and then you fade away. if you don't have something to offer the next generation, your career fades.
Watch the full interview below;