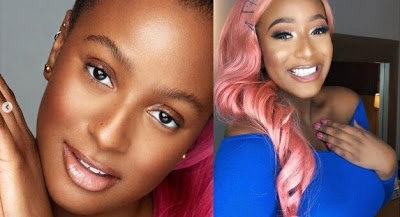 DJ Cuppy has shared her experience as a black child when she moved to the United Kingdom at a tender age.


Racism is one of the dangerous things every black person has faced in foreign countries.


DJ Cuppy is not the only Nigerian celebrity who has experienced racism growing up in the midst of white children. Artists like Davido, Tiwa Savage, and many others have shared their own piece of how they nearly bleached their skin due to how uncomfortable they were amongst their peers.


In an interview with one of the media houses in the UK, DJ Cuppy told the host on the show how she felt different among her peers and also the experience of racial prejudice when she moved to the United Kingdom at age 13.


She disclosed how difficult it was for her because she never faced racism in Nigeria because everyone was black.


"For me, it was very difficult because growing up in Nigeria, I didn't really experience racism," she said. "My teachers were black, the doctors were black, lawyers were black. So, moving to the UK, and especially moving to the US, is really where I started to notice the disparity and where I really started to experience racism."


"The minute I moved here, from thirteen in boarding school, I always realized. It was pointed out that I looked different, I sounded different, my background was different, my culture was different. And no amount of money, no amount of positioning can ever change that."


She added that in spite of what many think, she still has to "kick down doors" in the entertainment industry.