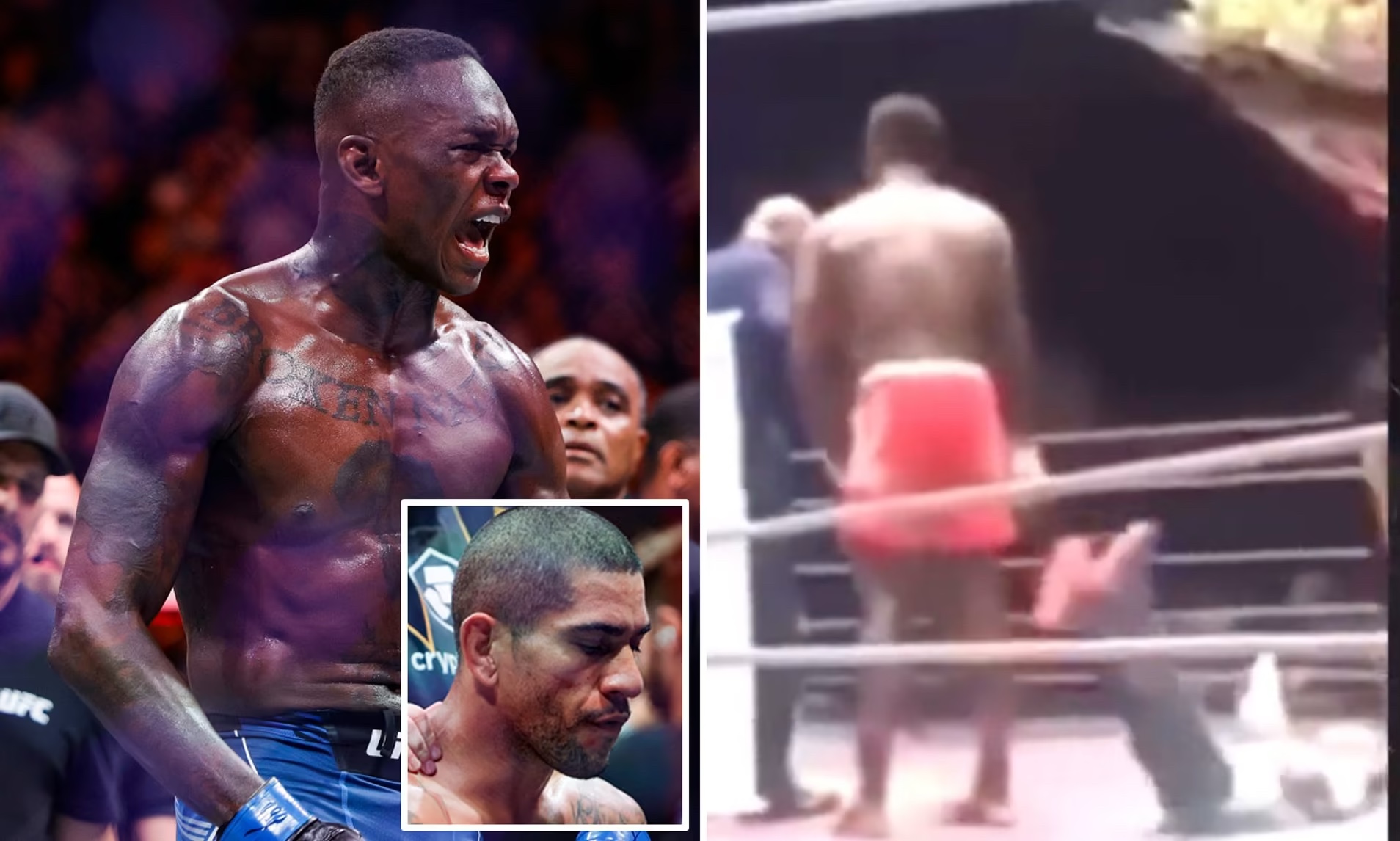 UFC middleweight champion, Israel Adesanya has said he taught Alex Pereira's 12-year-old son a life lesson when he mocked him in the immediate aftermath of knocking out his father at UFC 287.
Pereira's son Alessandro had previously mocked the Nigerian-born fighter when he was five, imitating his kickboxing KO in the ring when 'Poatan' had won their 2017 bout.
Adesanya got his revenge back by repeating the trick in the cage, pretending to fall to the canvas unconscious after pointing at Alessandro in the crowd.
The child appeared to be in tears at his father's defeat and some fans criticised the champion for his behaviour.
But Adesanya, speaking on his YouTube channel, said: 'I was just like, 'Where is he? I'm going to find him.'
'And I see his kid then his sister, I think, was holding them. She was holding them because they were crying. So I was just like, 'bang.'
'He's only a kid…' I'm like, 'And the f**k what?" If I had a son and he came to the cage after 287 and then start to do that next to Pereira, I'd be like, 'What the f**k are you doing? Come here. Apologize. Apologize to that man."
Adesanya continued: 'Guy knocked me out in his home country and then you see your kid doing that and you don't have the discipline to scold him and then again before 281, you're in your car and you're like, 'Look what my son did.'
'If you're not going to teach your kids manners and respect, I will. I did him a favor. I did that kid a favor.
'Now he has a life lesson that he can hold on to forever and just remember that. I'm glad I did it. F**k them kids.'