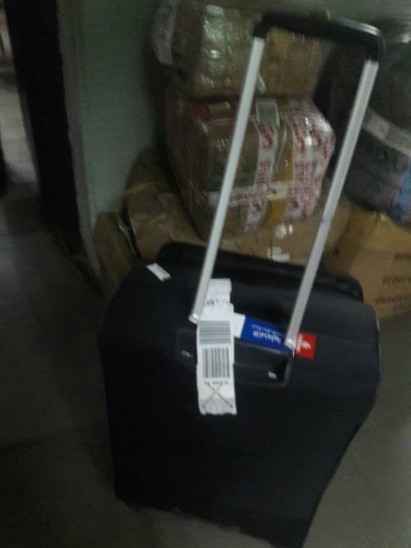 Davido's aides reportedly caused a commotion Thursday at the arrival section of the Murtala Muhammed International Airport.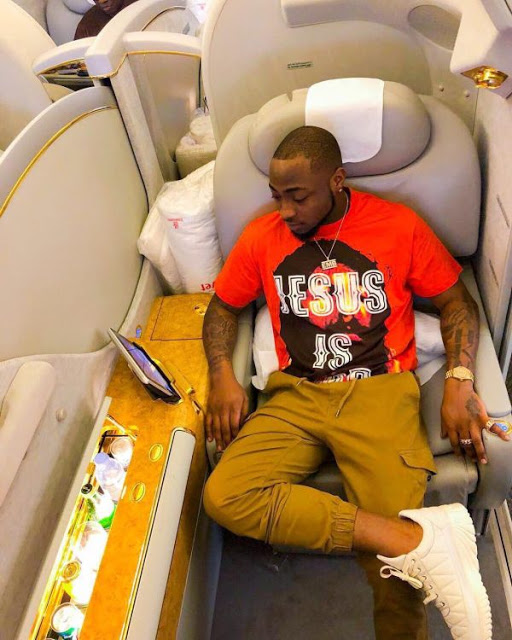 One of the singer's aides, whose name was simply given as "Kayode" beat up an official at the airport when asked to produce his baggage tags at the airport. The aides also beat up officials of the Nigeria Customs Service (NCS), Aviation Security (AVSEC), a department under the Federal Airports Authority of Nigeria (FAAN) and a staff of Checkport over an attempt to check the tags on the checked luggage of Davido on an Emirates flight, Sahara Reporters reports.
Davido and his crew arrived Nigeria through an Emirates flight around 5pm with 17 checked luggage which his aides refused to allow the officials of the Checkport verify with the attached tags. The aide, Kayode, insisted that he would not allow the official verify the luggage. This led to an argument which soon turned physical. Kayode punched the Checkport staff on the face, which attracted other security officials at the terminal who immediately attempted to arrest the aide.
Kayode resisted arrest and fought another airport staff at the baggage claim area. Things soon spiraled out of control so the security officials mobilized and forced him to a restricted area within the terminal known as Tango City – where unruly persons are detained within the terminal before being transferred to a police station.
At Tango City, Kayode allegedly hit a female AVSEC official on the stomach as she was taking notes of the incident. He later pushed another Customs personnel who fell and cut his wrist in the industrial fan in the area.
Davido was reportedly aware of the havoc his aide was wreaking but hid in a car outside the terminal where he awaited the release of his aides and luggage in vain having mobilized some officials with cash to take care of the problem, according to Sahara Reporters. The entire 17 luggage belonging to Davido are yet to be released to him and information gathered indicated that one of the luggage might contain a huge sum of cash in foreign currencies.
Here is the bag: