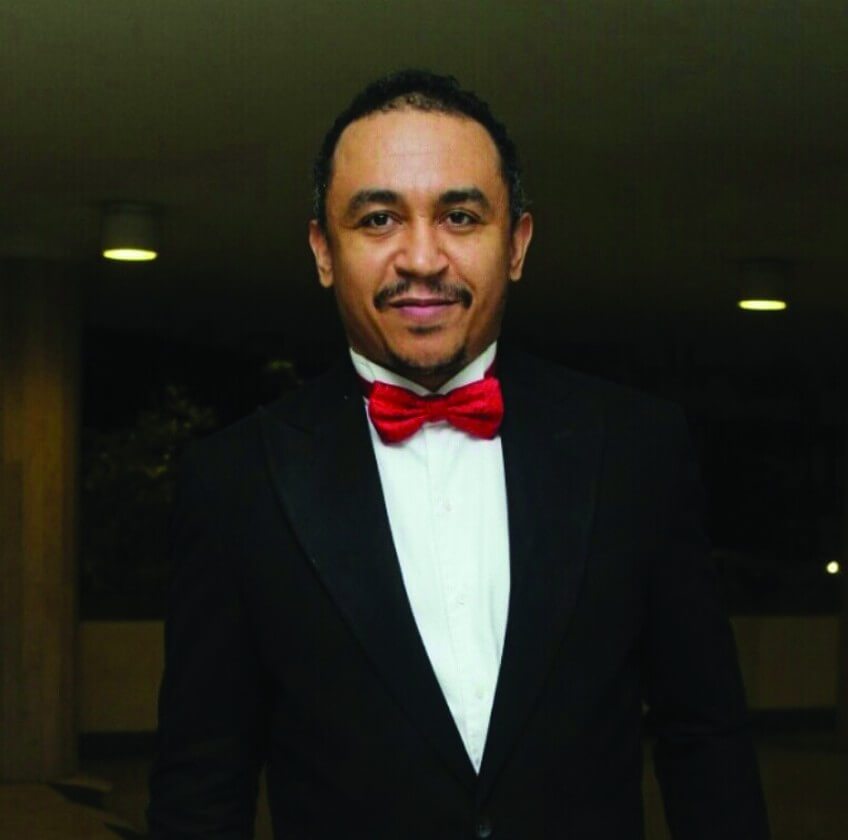 Controversial media personality, Daddy Freeze has prayed that God should bless Pastor Abel Damina for preaching a sermon that says women can wear trousers.
The OAP shared the video in response to Pastor W.F Kumuyi who preached a sermon against women wearing men's wears.
While preaching to his congregation, Pastor Abel Damina said:
"Jesus was always against religious leaders. Because Christianity is not a religion, it is a relationship with God. Religion is a make belief, actually religion means go back to bondage. That's the meaning of the word religion."
He went on to state that Christians are not in a religion but a relationship with God.
"We are not in a religion, we are not in a make belief. We are in a relationship with God. Glory to God! I'm I teaching good here?", he asked the crowd who gave a loud cheer in response.
On the issue of trousers, Damina said:
"If you have your trouser sister, wear it. Wear it well and enjoy it. Do t let anybody out you in bondage of dos and don'ts. There's liberty in Christ Jesus. The only thing we emphasis is when you dress, cover your nakedness."
Sharing the video, Daddy Freeze blessed the pastor for sharing the same view as his.
He wrote:
"Abel Damina is on fire here. May God bless him. Only an unscholarly teacher will tell women not to wear trousers."