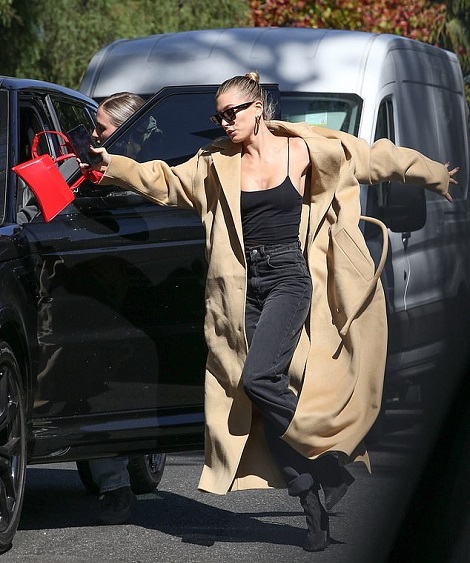 She's known for striding catwalks all over the world.
But negotiating the sidewalks of Los Angeles proved a little more difficult for Hailey Bieber on Thursday, when the 22-year-old model nearly took a tumble while heading from her car to an apartment building.
Hailey's towering black heels may have contributed to the near mishap.
The wife of pop star Justin Bieber paired the hazardous footwear with dark jeans and a black tank top.

She covered her bare shoulders with a heavy tan coat and her blonde tresses were pulled back in a high, taut bun.
She shielded her eyes with a pair of dark shades and she carried a red purse and cell phone in her right hand.
She didn't hit the ground tho!