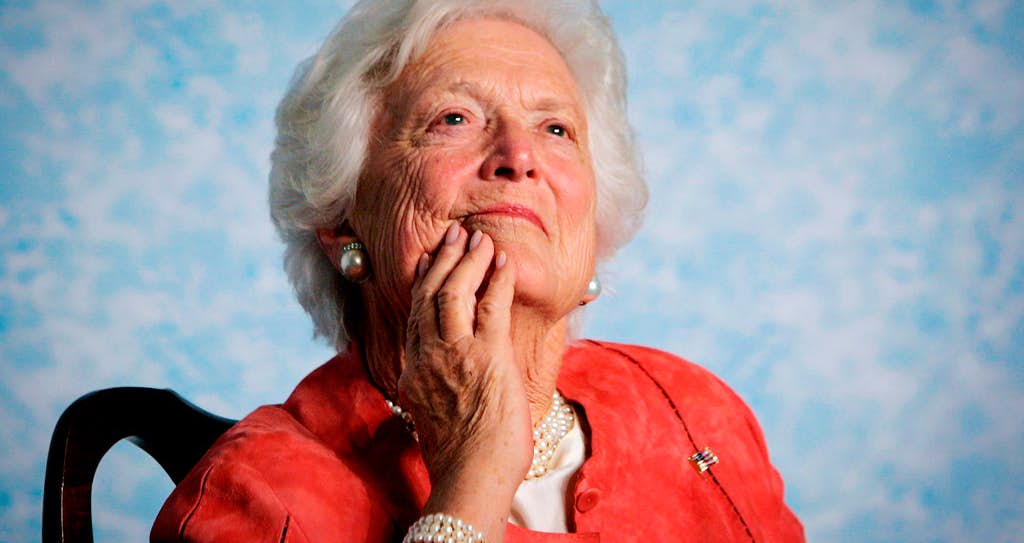 Barbara Bush, the beloved wife of one former president and mother of another, died at the age of 92 on Tuesday, April 17th, 2018.
The former First Lady and former President George H.W. Bush had the longest-lasting marriage in presidential history – 73 years. As the Bush family matriarch, Barbara Bush dropped out of college to follow her childhood sweetheart – and kept following as he went from the House of Representatives to the United Nations, the Central Intelligence Agency, the office of Vice President and, finally, the White House.
Her son George W. Bush became the 43rd President of the United States, while another son, Jeb Bush, served as governor of Florida and unsuccessfully sought the presidency in 2016. In total, she had 6 children and 14 grandchildren.
Her husband, George H.W. Bush, was at Barbara's side when she passed, George H.W. Bush's chief of staff Jean Becker said in a statement. "He held her hand all day today and was at her side" when she died, the statement said.
In his own statement, her husband George Bush said, "Barbara Bush was a fabulous First Lady and a woman unlike any other who brought levity, love, and literacy to millions. To us, she was so much more. Mom kept us on our toes and kept us laughing until the end."