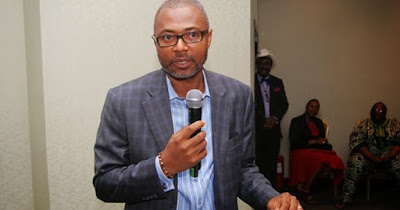 A former Director General of the Nigeria Film and Video Censors Board, Emeka Mba, has reacted to claims some Nigerians will be boycotting Netflix for showing a movie that depicts Jesus as a gay man.
Mba reacted to this on Twitter, saying that the planet has some bad people living in it will not make others vacate earth. He also emphasized one would have to request to watch the movie just like any other movie on Netflix and so, it's not bad as it is been said.
Recall Apostle Suleiman and Reno Omokri have made calls asking Nigerians to delete their Netflix app and cancel subscriptions. His tweets below…

"On Netflix, "airing" controversial movie and more. "The movie" is available on its platform just like thousands of other movies. It is not a scheduled broadcast, it is basically an demand video library.  It requires you to actually choose the said movie from a menu of thousands.
"If you decide not to subscribe to Netflix anymore, because it has a "movie you strongly" dislike; would you consider leaving our planet; because there are also a lot of bullshit here too, living, sharing the same terra ferma with people we dislike
"There are people we don't like because of one thing or the other, but unless you are a hate filled sadistic lunatic you don't go around bumping people off.  Amongst us are all kinds people, let's coexist in peace. Yes the movie pushes some buttons, but that's art and life.
"Imagine the wahala that erupted when Copernicus and Galileo wrote that the earth was not the center of the universe! By the way, even the Bible recognizes the primacy of free choice:  the apple was right there in the Garden of Eden!
"I personally would not go into a library and walk into the section where naughty stuff are kept, at least publicly!  We don't go around burning libraries because they have books we don't like, unless we are ISIS and their offshoots.
"You guys should also check out the movie "Dogma" by Kevin Smith.  And yes,  there are loads of other movies out  there promoting positive religious values."