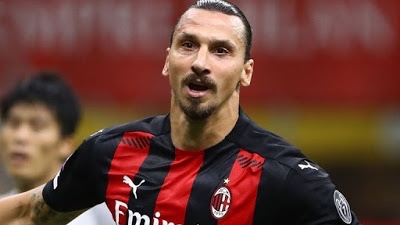 Zlatan Ibrahimovic has tested positive for Covid-19, AC Milan have announced. The 38-year-old will miss the club's Europa League match against Bodo on Thursday evening.


"Having informed the relevant health authorities, the player was promptly placed in quarantine at home," Milan said in a statement.


Ibrahimovic showed no ill-effects of the coronavirus on the weekend, scoring both goals as Milan beat Bologna in their first game of the new Serie A season.


He tweeted: "I tested negative to Covid yesterday and positive today. No symptoms what so ever. Covid had the courage to challenge me. Bad idea."


The announcement came one day after his team mate Leo Duarte returned a positive test, however Milan said the rest of the squad, who were also tested, were negative.