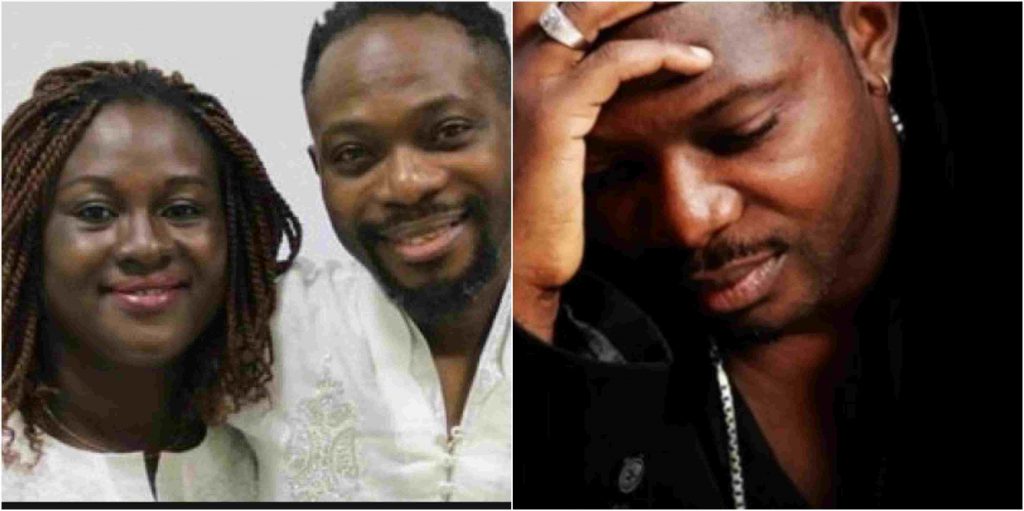 The family of late Nigerian entertainer, OJB Jezreel has accused his 1st wife, Mabel Okungbowa has been accused of stealing the house documents of the properties the producer left behind.
According to reports, the deceased's property located on Gbaja street, Surulere, Lagos has been causing a lot of ripples since his demise.
It was gathered that OJB's aged father, Pa Anthony Okungbowa wants his son's first wife, Mabel Okungbowa to vacate the house with her kids, while OJB's brother are also accusing her of 'stealing' and ' fraudulent conversion of the house'.
Narrating her ordeal, Mabel said:
'This house issue has been causing problems since OJB died. His family keeps accusing me of stealing the documents despite the fact that they all know the documents are with his lawyers. They've dragged me to court and used Police to arrest me several times. It's really tiring'.
She went on to say,
'Sometime in June this year, they told the court they wanted to settle the case out of court and we agreed with a mediator only for them to have me arrested again on July 11th. I was taken to Lion Building and accused of stealing and fraudulent conversion of the house. We settled that one and after some time, police from Zone Two came to pick me up again over this same issue, they just went to deposit me at the barracks still claiming that I stole the documents'.
'Now, I've been able to get a restraining order from the court against them (OJB's father, his brothers and the police) and we have the next hearing of the case coming up on November 22nd' she said