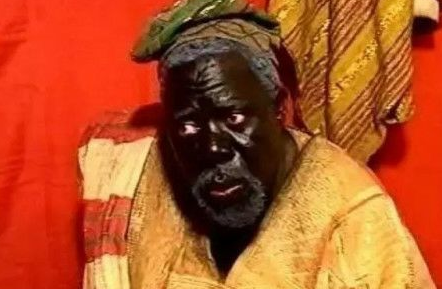 Veteran actor, Ojo Arowosafe, aka Fadeyi Oloro, is currently battling a strange ailment and has called out to Nigerians to come to his aid.
Speaking with The Punch on how the illness started, the actor said:
"On that fateful day, I was rushed to the General Hospital, Ile Epo, Agege, Lagos. Six people had to carry me. The sickness just came upon me suddenly and it worsened the injuries I had sustained from an earlier accident I had in Akure.
When I got to the hospital, I didn't have much money on me but we were managing. But when there was no more money to pay the bills, I was asked to leave the hospital. I cannot speak well now. Right now, I'm waiting to be shown mercy by God and man."
Asked for his diagnosis, Arowosafe said,
"When I asked the doctor what was wrong with me, he told me that I might not understand; that whenever I was with a person who understood English well, I should call him. My situation is so bad; I cannot walk well too."
Pleading for help from the public, Fadeyi Oloro said,
"I want people to help me. They should not just watch me and do nothing. Please, assist me. I invested millions in movies but I did not make my money back. The industry has been bastardised. Pirates are the ones reaping the fruits of our labour."