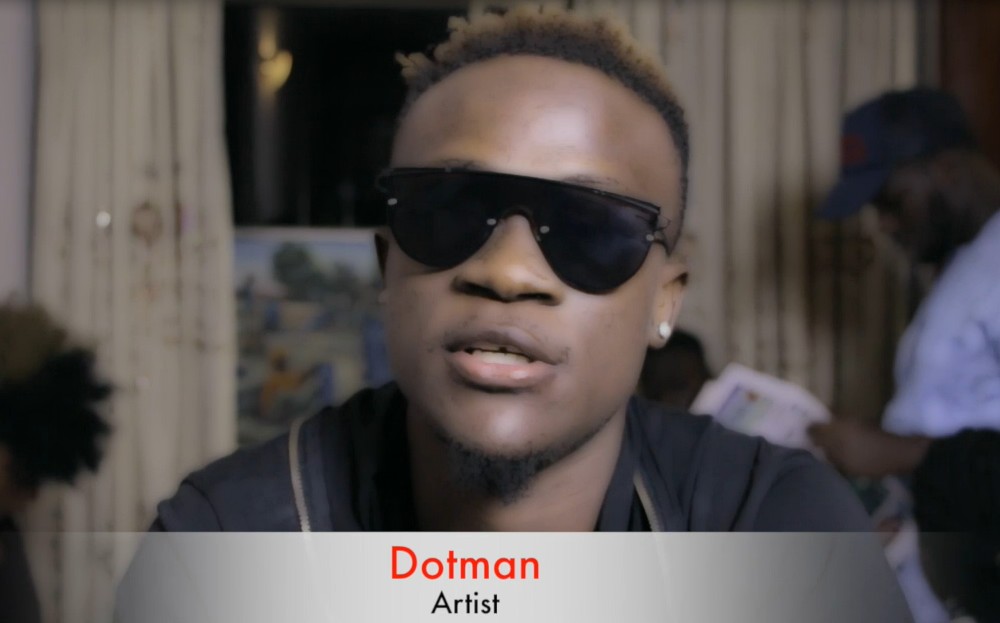 Watch Naija's new music sensation "Dotman" in an exclusive interview with Datjoblessboi TV . The new Kid on the block who recently dropped new singles like "Escobar Ft. Davido" and "My Woman" talks about his family background, first ever producer, Album, record label, relationship with Olamide Baddo, his bandana signatory look, the success of his hit single "Akube", forthcoming local and international collaborations e.t.c
He disclosed American dance group "Kid & the great " as a major influence on the trend of his hit single "Akube" ; He emphasized on what it was like transitioning into a professional status.
The U&I Music signed act revealed and guaranteed that his fans and music lovers around the globe should expect An album from him in 2017.
Dotman is the first quest to make appearance on #DatjoblessboiUnusuals an exclusive online TV recording content showcasing Celebrities, Superstars, Major Key , top personalities & Fast rising artistry with emphasis and reference to the Nigerian/African Entertainment mainstream sector brought to you by Datjoblessboi TV.
"Datjoblessboi Unusuals" will feature Singers, Rappers, Music producers, Actors, movie producers, Djs's, VJ's, cinematographers, musical video directors, Dancers, choreographer, Models, fashionistas, event planners, MCs, Comedians, Artiste managers, Public relation personnel, music/entertainment/fashion bloggers, music pluggers , the industry creative heads e.t.c.
This first edition of #DatjoblessboiUnusuals also featured Fast Rising and self acclaimed Fatest Nigerian Rapper "Ceeboi" as "Datjoblessboi New Discovery" for the Month of January, 2017.
Watch this exciting, interesting, educative, inspiring & entertaining show.
Relax and enjoy!!!
WATCH FULL INTERVIEW 
DOWNLOAD FULL INTERVIEW
Visit: www.datjoblessboi.com for African Music Export, Entertainment News & Motivational.
Follow us on Twitter, Instagram, Snapchat – @Datjoblessboi
Like us on Facebook: DatjoblessboiTV