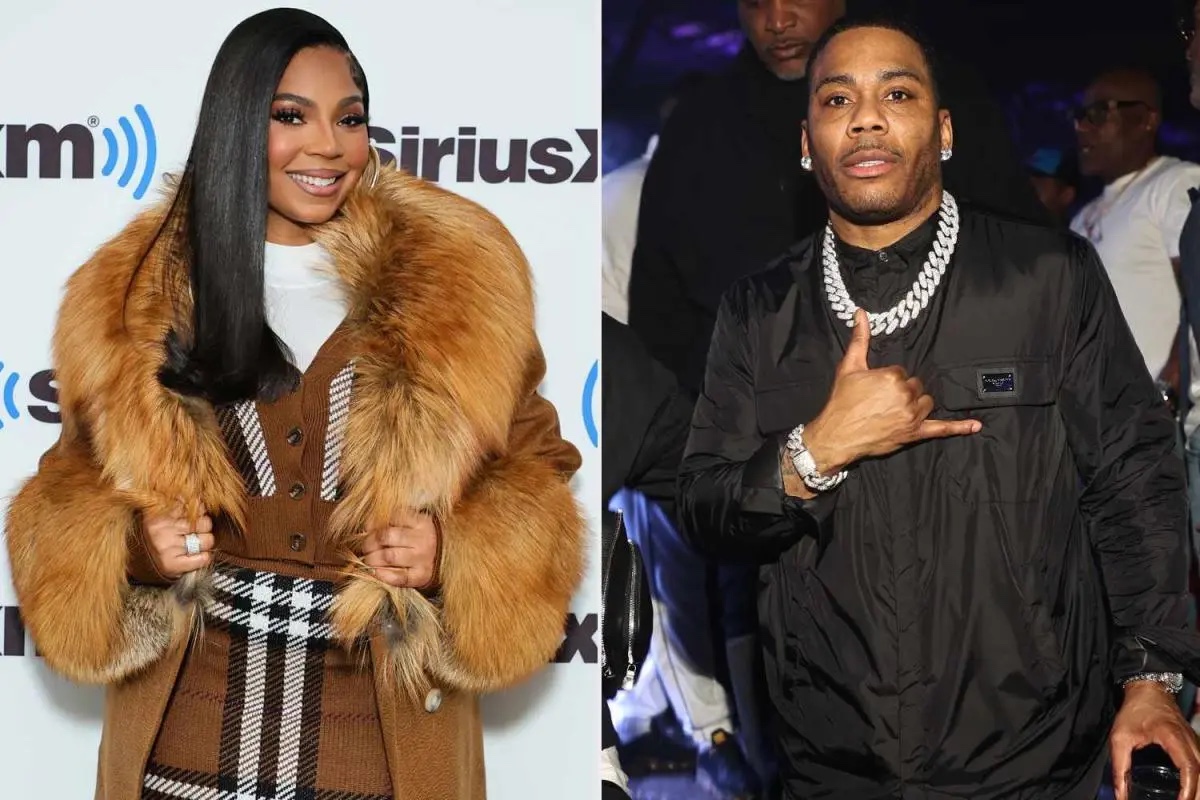 Fans of Ashanti and Nelly were no doubt thrilled to see video circulate on social media over the weekend, suggesting that the longtime on-again, off-again couple might have been spotted out on a date.
The two musicians showed up in Las Vegas on Saturday night to watch the sold-out Gervonta Davis vs. Ryan Garcia boxing match at T-Mobile Arena and looked cozy seated ringside next to each other. And later, Nelly, 48, and Ashanti, 42, were seen holding hands in video footage captured after the fight.
Ashanti and Nelly's romance has long been something of a mystery, as well as a source of gossip for fans, as both have played coy in the press over the years whether they are actually together or just friends.
Ashanti confirmed to PEOPLE in 2005 that they "went out," but said they were "not boyfriend and girlfriend" — though three years later, she teased that an engagement was "definitely in the future."
In 2013, she laughed off questions about the rapper in a Hot 97 interview, jokingly asking, "Who said we had a relationship?"
In 2014, Ashanti admitted that Nelly was her first real love in an interview with Sway in the Morning, and later told Hot 97 that there was "no beef" between the two.
The "Foolish" singer stopped by Watch What Happens Live with Andy Cohen shortly after, and said she was shocked by the number of fans who responded to the performance with a plea for them to get back together.