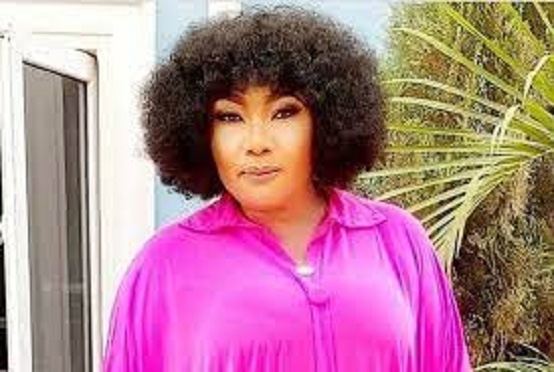 Veteran actress, Eucharia Anunobi has begged for a husband, saying she needs one urgently.
Eucharia who claims to be a Christian now, says she urgently needs a man for marriage.
She made the call in an interview with BBC Igbo, saying everyone needs to hear it, so her man can show up.
Anyway, she is not looking for a man that she can feed, as she says the man must have EVERYTHING that makes a MALE a MAN.
You get it?
Her words; "Please, I use this opportunity to tell the world that I want to marry urgently. A great man should show himself and put a ring on this finger of mine.
"My specification is a man who is God-fearing and handsome.
"He must be up to the task, having everything that makes a man male, you must be complete, that's all I can say."
The actress's marriage to Charles Ekwu crashed in 2009.