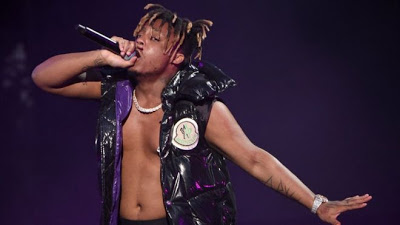 Police say they found guns and drugs on the private jet that carried rapper Juice Wrld to Chicago before he died on Sunday morning.
Law enforcement officials were waiting for the plane when it landed, having received information that banned substances might be onboard.
It was during a subsequent search of the aircraft that the rapper had a seizure that led to his death.
An autopsy on the 21-year-old has proved inconclusive.