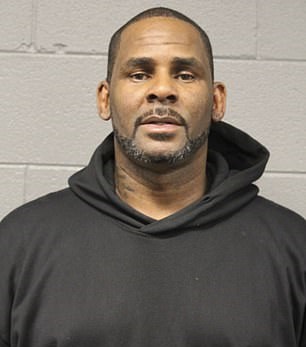 Dennis Graham, Drake's father was chatting about his new single to Variety when he was asked to give his thoughts on R&B superstar R Kelly and Empire star Smollett.
'He's a good friend of mine. I wish him the best. I hate that it's happening to him. There's a reason why women come out after the fact. He has my support 100%,' Graham said of Kelly who was released from custody on Monday after posting $100,00 bail.
Hours before his release, Kelly, 52, pleaded not guilty to 10 counts of aggravated criminal s-x abuse against four victims, three of them minors.

In the controversy surrounding Smollett, Graham said that the 36-year-old actor 'has been misunderstood'.
'As a matter of fact, they know that. That story that came out about Jussie in Chicago is not true about Jussie. Jussie is a friend of mine, also. They have totally reconstructed his story,' Graham said.
Smollett was arrested last week and charged with filing a false police report of a hate crime involving two Nigerian brothers.