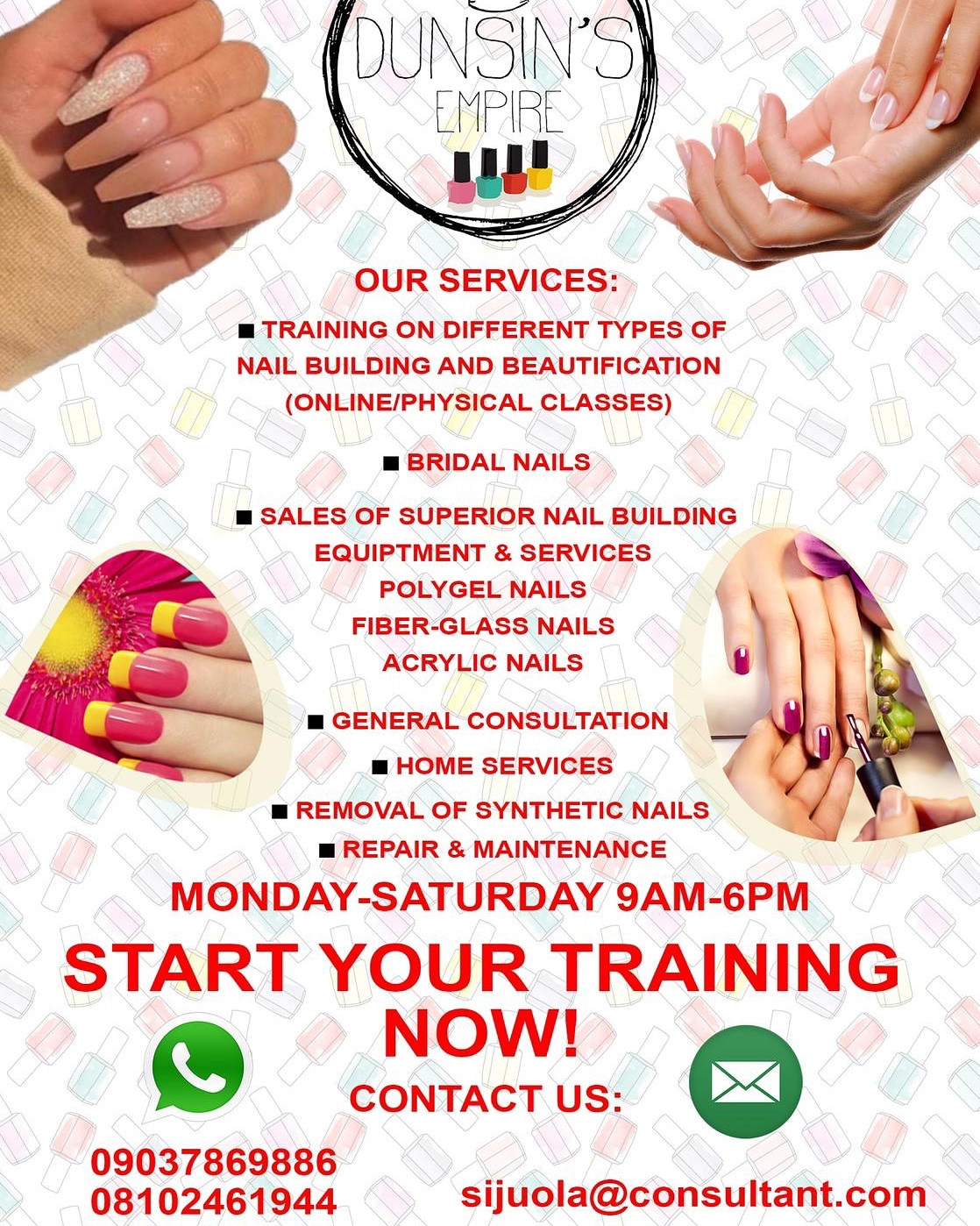 With a token Of 2000Naira you can become a member on Dunsin's Empire nail art training group on WhatsApp.
It is a very nice thing to learn, They will also give live video tutorials to all my members and make learning as easy as possible by answering all your questions as the tutorial classes are going on. They are always available.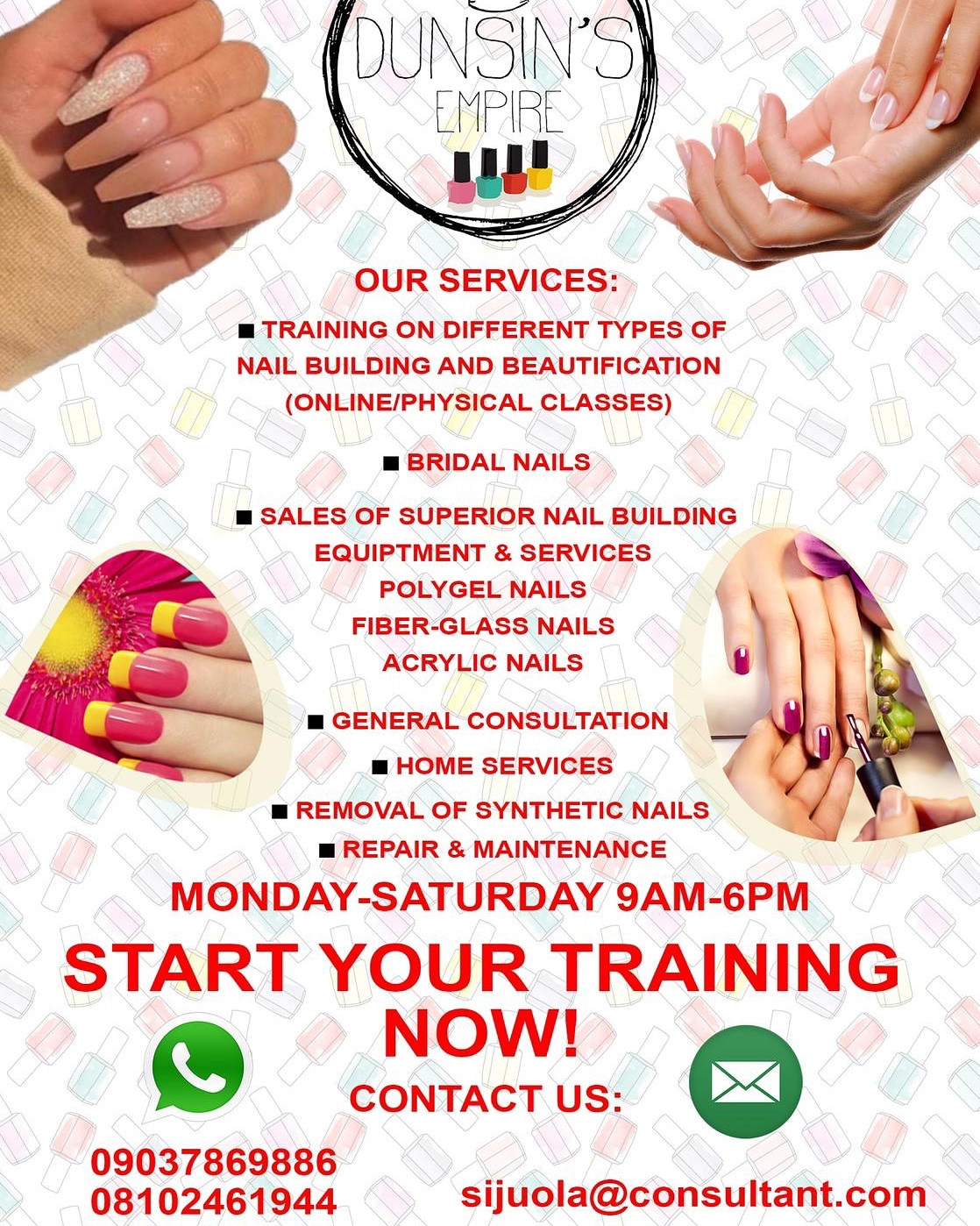 THIS OFFER COMES WITH A BONUS!
A starter kit worth 15,000 would be given to their members for 5,000 only!
Add them on whatsapp – +2349037869886 or +2348102461944 .
Mail: Sijuola@consultant.com