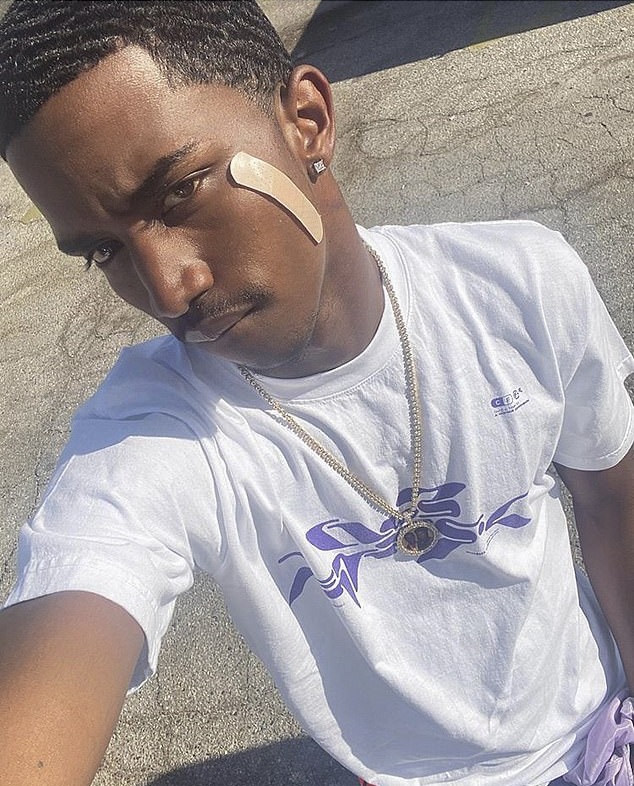 Diddy's son, King Combs has been involved in a car accident which left him injured.
The 22-year-old rapper's Ferrari was hit by a Tesla 'speeding down Sunset Blvd.' shortly after midnight, according to TMZ.
Combs injuries were minor enough that he didn't need to be taken to hospital and was instead treated at the scene.
The Tesla driver was arrested for DUI after failing a field sobriety test, according to the gossip site's sources.
King's Ferrari can be seen having sustained serious damage to its driver's side.
Part of the car's bumper can been torn from the vehicle.
Emerging rapper King surveyed the damage while police took statements and onlookers milled about the scene.
Combs offered an update via Instagram revealing he was hit by a drunk driver.
'IM GOOD !!! Thank you GOD thank you to everybody who reached out! Last night was crazy seen my life flash before my eyes !! I was hit by a drunk driver !' he said.
'Everybody out there do not DRINK AND DRIVE Thank GOD I walked out ALIVE now back in the stu!!' he concluded.