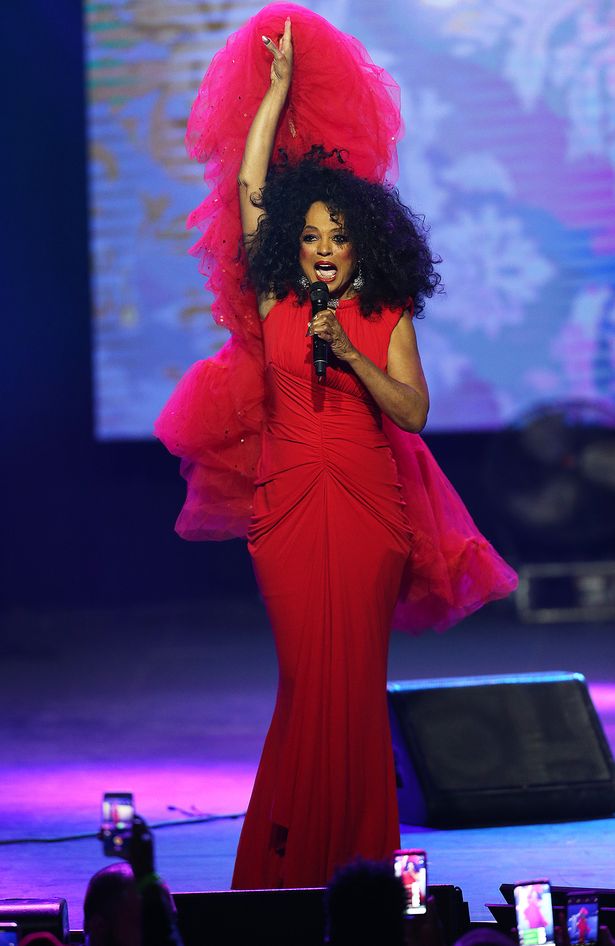 Motown legend Diana Ross looks Supreme in red as she performs a free concert for Sunday's World Aids Day – wearing the colour that represents the global cause.
The 75-year-old Can't Hurry Love singer headlined the event on Friday at the Bomb Factory venue, a former Ford motor plant in Dallas, Texas.
The lady in red joined singers KeKe Wyatt and and Teyana Taylor.
The gig was one of four across the US to promote HIV/Aids awareness.
Staff and volunteers from the organisation offered musicgoers free HIV testing after the show.