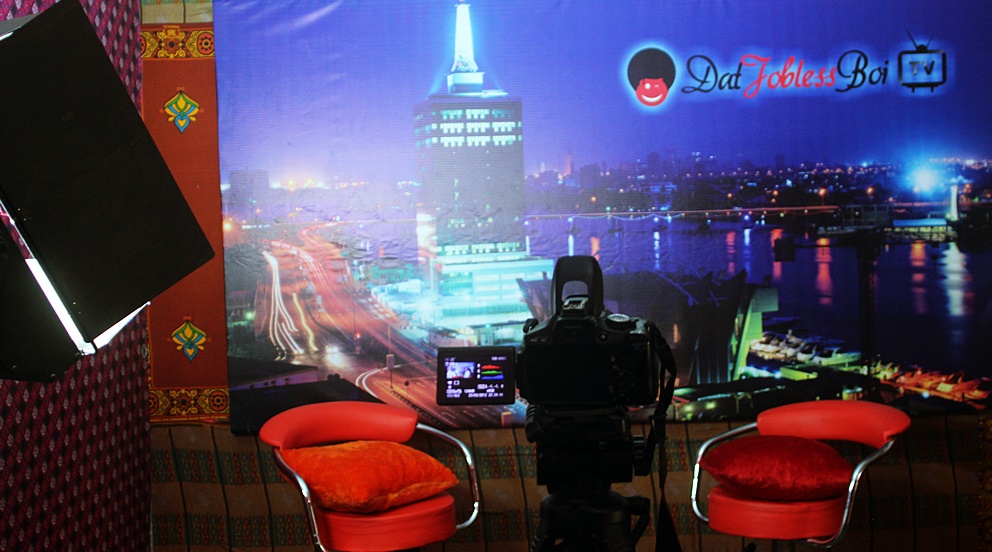 Datjoblessboi TV is a premium online TV focusing on African Music Export, E! News, Movies, Lifestyles & Motivationals.
The Online Hub is founded by "Babalola Idowu Olumide" & Co-Founded by "Babatunde Ogungbeje" in 2013 and its head office located at Magodo Phase 1, Lagos , Nigeria.
This is a free-streaming platform and its set to promote African Values, Culture, Music, People & Talents to the world.
It promises to bring entertaining, educative, distinct and interactive TV shows.
Get your mood lite, as we bring you creative African inspired TV contents.
Subscribe to our Youtube Channel
CHECK OUT PHOTOS FROM THE URBAN-AFRICAN THEMED INSPIRED NEW DATJOBLESSBOI TV STUDIOS BELOW