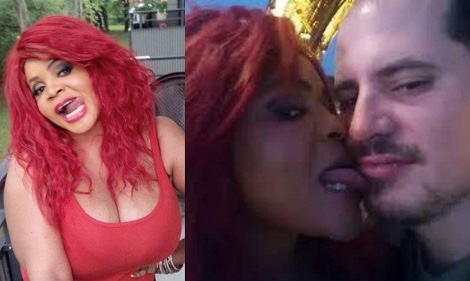 Cossy Orjiakor has come out to speak after her ex-German fiancé terminated their relationship as he accuses her of domestic violence.


Cossy Orjiakor was called out by Jurgen Abel claiming that she become offensive and abusive as he allegedly bit and attacked him after she got drunk.


Reacting to this, the controversial thespian said that Jurgen Abel is only chasing clout and acting very childish.


"I really don't know. We had a fight. I really don't want to talk about this… I did not bite him. He is being very childish and enjoying his minutes of fame." she said in an interview with Vanguard.


Speaking at length on the issue in a post, she said Jurgen has anger issues and suggested that he lied about the bitten hand as it was an injury sustained during a fight with a fellow man.


She wrote,


"Post and delete……6pm….His drunken moments….. each time he drinks my properties get damaged then I have to clean up after him. I wonder why didn't report this fight with another young man…. or is it the fight with ….,That she is dating me or the one with numerous people…..


"Each time he drinks he breaks things. things….. but then he apologize and do frog jump to show me he is humble and I always forgive. He has anger issues and always feel intimidated by any rich guy/girl around me…. he has a small medical condition that makes him feel I may cheat on him with others…. while am contented with my German machine (a small toy I bought from Germany).


"I know he loves me but it's a very toxic relationship. Ohh the bite mark on him here wasn't from me …he bite the guy…my mistakes thou having alcohol at home . Who want to see his frog jump videos. …


"And the truth if he come begging and do this cute frog jumps I may still forgive. I wonder why he had to post us online his fault thou"