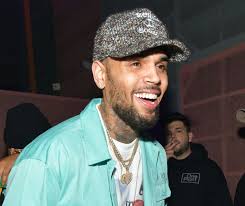 Chris Brown is no stranger to getting artistic, and he's shown off his talents with an incredible tribute to NBA star Kobe Bryant.
The 30-year-old loves to spray paint, and upon learning about the tragic death of the Lakers legend, decided to commemorate him with a mural on the outside wall of his Los Angeles home.
Chris first took to Instagram on Jan. 29 to share the initial look at his tribute to Kobe.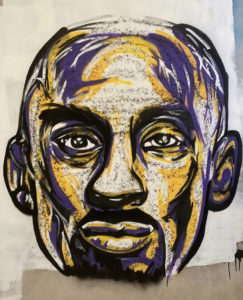 The singer painted Kobe's face in incredible detail, using only black, purple, and yellow paint. He captioned the snap, "WORK IN PROGRESS!!! WE LOVE YOU KING," with the red heart and the praying hands emojis. One week later, he proved that the artwork certainly was a "work in progress" as he continued adding to the mural.

The R&B singer loves showing his artistic side, and has painted a mural of the late Kobe Bryant on the outside wall of his LA house.
He has also begun painting two full-length images of Kobe, showing him dribbling and dunking a basketball while wearing his Lakers jersey. The snap shows a very focused Chris at work, standing on a yellow and green ladder while wearing white sneakers, baggy blue jeans, a Balenciaga jacket, and fluorescent yellow beanie.