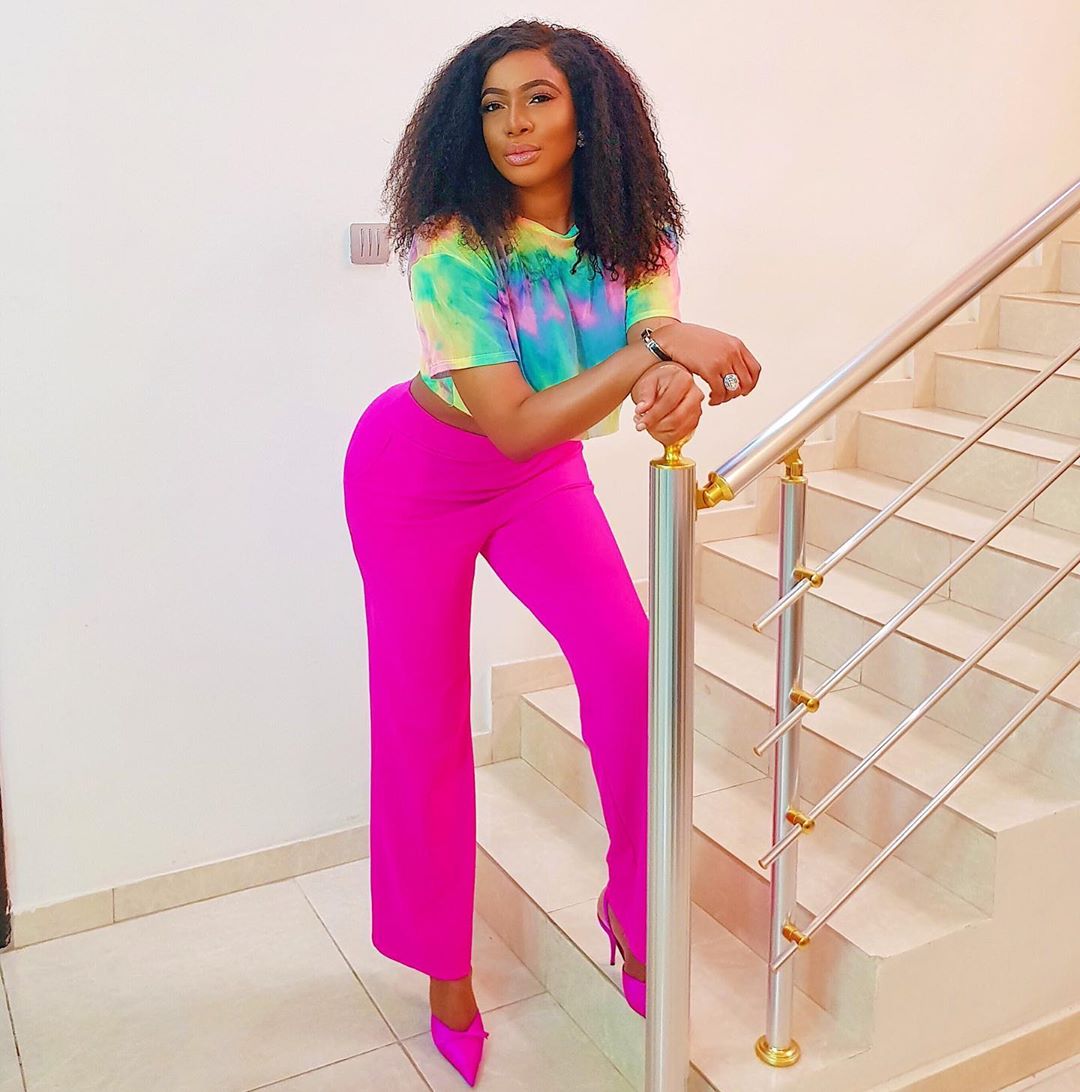 Chika Ike always gives us hot photos wherever she is, but we couldn't take our eyes off her latest Instagram photo.
Her pink pants are everything a woman with curves would want to have, and that glamorous pose is definitely going to be noticeable anywhere and everywhere.
It's rare to see this pants and shoes combination of the same colour, but we absolutely love it! The crop top also makes it easy for us to catch a glimpse of her hot curves.
Chika Ike is definitely a slayer!