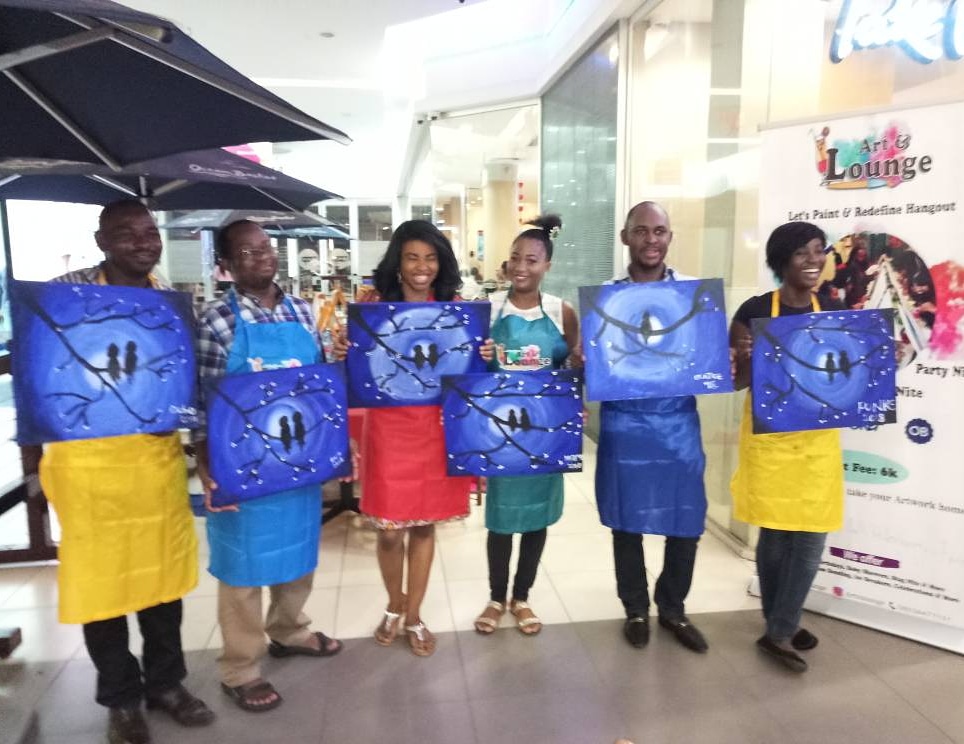 "Art n Lounge" is an event company with a mission to promote creativity and connection in an innovative and enjoyable manner. Their desire is to provide a unique way for people to get together and relax by giving them something interesting, fun and creative to do.
An "Art n Lounge" event is one where friends, colleagues, families and strangers can meet at a local restaurant, have food, drinks, hang out for about 2 hours while painting and go home with a work of art they have created. 
Yesterday 16th February 2018 , Art n Lounge held another edition of the memorable and interesting moment at Ocean Basket, Ikeja City Mall, Lagos State, Nigeria which had artiste, fans , families , friends in attendance.
Check some of the lovable arts from the hangout session.