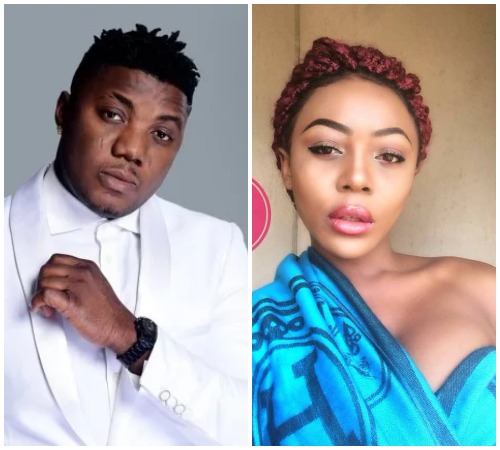 It seems the feud and clap back replies between BB Naija 2018 ex-housemate Ifu Ennada and rapper CDQ is coming to an end as the rapper sent a public apology to Ifu Ennada and all the women who he had offended with his remark.
CDQ took to his Instagram page to give this public statement.
He wrote,
"To all the beautiful ladies out there I understand how hurtful my clap-back to Ifu Enanda of Big brother Naija was.
I was just shocked by the fabricated stories she was telling the world while she was on the Big Brother Show.
Mam, God knows we only met once. You did not even know my house neither do I know yours or any of ur family.
So I don't understand where your drama is coming from.
You don't take advantage of an artiste with any opportunity u have by fabricating lies because you want to get the world's attention or pity… We human too and we got feelings.
My reply was to let u understand "You don't play around fire expecting not to sweat" #Tunechi 🔥So biko Ifu-Enada Mabinu mami SayMama 😊🙏 Love reigns 💝 Woss ✌."
Read: BB Naija 2018 Ex-Housemate Ifu Ennada Responds To Rapper CDQ's Claim About Her
Read his post below.