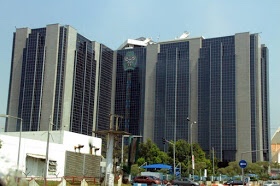 Central Bank of Nigeria (CBN) has said it has concluded plans to invest at least N22 billion in the entertainment industry and in software production in Nigeria.
The CBN Director of Corporate Communications, Isaac Okorafor, said yesterday in Uyo during a One-Day Interactive Session with Stakeholders on the 5-year policy thrust of the Central Bank of Nigeria, adding that the move was to add more strength to the industry and censure piracy and ensure originality.
He said that CBN has also decided to resurrect the textile industry and also fund the entire value chain of the industry, beginning from the farmers to the garment makers.
"But we have decided that we must resurrect the textile Industry. We have started by funding the farmers who plant the cotton.
"We have gone into palm oil. We are doing this because if the economy does not function well, the CBN will be unable to perform its own duties," he said.
Earlier, the Vice President of Industrial Global Union, Comrade Isa Aremu commended the CBN Governor, Godwin Emefiele for the foresight in taking right measures to support the economy and called on unions in the textile industry, food and beverage to engage in maximum production since the country has decided to focus on locally made products.