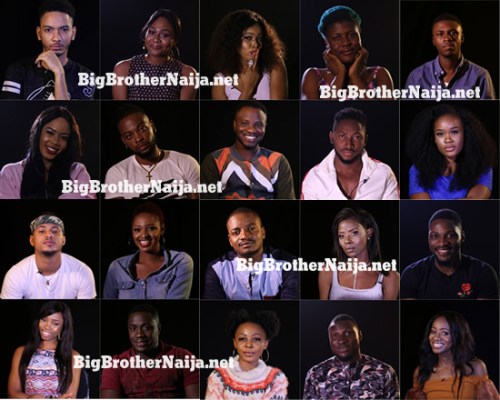 Day 39 at the BB Naija 2018 House had the housemates settling a lover's quarrel, showing their dancing skills to release their tensions, and also proving their oratory skills as they tackled a sensitive topic.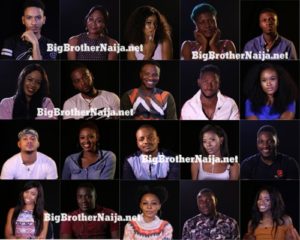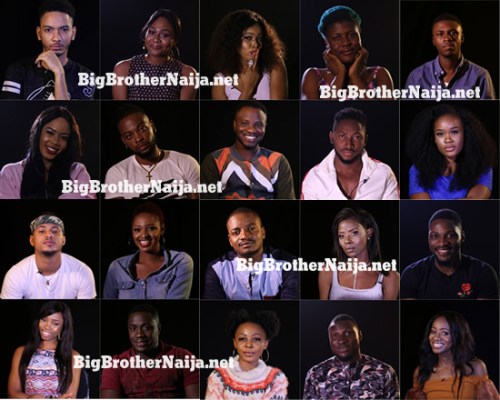 These are the interesting things that happened on day 39 at the BB Naija 2018 House.
The Love Quarrel
Although subtly, Nina and Miracle pulled in different directions and had a mini quarrel two nights ago. Nina claimed that Miracle had shouted at her and seems to have an 'I don't know how to apologize' default to his personality. Miracle, on the other hand, felt that it was only human of him to shout back at her unwelcome persistence while he was making food for the both of them. He seems to be unable to leave any stones unturned though as he was quick to want to confront Nina after Anto told him that she summoned him occultly. The point here is not the quarrel, it's the fact that Nina was not afraid to manifest her displeasure.
The couple has had a couple of play fights and has always been able to iron their difference out and until yesterday, have never let the sun set on their wrath. This harmony can be largely attributed to Nina previously being unable to stand on her own two feet and leaning on Miracle for moral support. This crack in her personality was further deepened by how the rest of the Housemates perceived her as dull and air-headed; unable to speak her mind and give an independent opinion. Basically, their relationship remained intact because in all honesty, how does one wage war against their only support structure and defense?
Fast forward to the reshuffling of the pairs when Nina and Teddy A were glued together by default; the walls of Jericho seemed to be doubling in width as Nina watched her muse being taken away from her; no one expected that she'd recover so quickly and finally be able to defend her honour, even against her bae. The stars must have aligned though because Teddy A kept his promise. He was able to press the right buttons and give Nina's personality a much-needed stretch. She told Miracle that she wanted an apology and wouldn't let it go till she got it. Even though they eventually went to bed without him giving her the satisfaction, he sure knows that his bae ain't letting things slide anymore.
Bursting The Moves
Things in the House have been very tense lately, with all the Task preparation, water restrictions and general cabin fever, today one of life's small joys was needed to change the mood and boy did it ever.
The mood in the House was low all day and this week has been particularly contentious for many. It has been almost six weeks in the House so it is expected that things would get hair-raising. As tonight sees the highly anticipated Heritage Bank debate on global warming, all the Housemates spent the whole day preparing and memorizing. Maybe out of sympathy or possibly even telepathy, Big Brother decided to start pumping some music throughout the house and it was just pure life. The Housemates began to shake off the stress of it all, everyone got in the groove.
Obviously, some Housemates were way more into it than others, for example, our resident Queen of the dance floor, Alex began co-ordinating group dance moves with many of the Housemates. As the dancing went on for almost forty minutes, Alex, Ifu Ennada, Lolu, Tobi, and Leo became the epitome of squad goals and began throwing out some killer dance sequences.
Even after the music stopped, the good vibrations ran rife through the House, it was exactly what needed to happen and it made for some great entertainment. Nina and Tobi spent some time laughing as she braided his beard. Miracle and Anto were also in high spirits, laughing away at the situation. Alex was also smiling from ear to ear and the little step-up session gave Ifu Ennada the extra boost she needed for her last session of Task preparation.
Watch them dance.
Tonight's Task presentation was all-encompassing, it really was an eye-opener and included different facets of social consciousness, familiarity, and love.
The Big Clean Up
Obviously, this week was all about conservation and environmentalism and Big Brother made sure the Housemates didn't forget it. As they all entered the Arena, dolled up and ready for the debate, they walked into a sea of garbage and were told to pick it all up. Biggie also tied the Housemates together and make them wear diving gear and if that was not difficult enough, they had to put the rubbish into the correct recyclable bins. It was hysterical to watch them try and navigate their way around but with a healthy dose of teamwork, they had everything spick and span in no time.
Watch the clips below.
The Great Debaters
It was only after some of the Housemates were made to collect samples of contaminated water that the actual debate began. There were a few Housemates that were slacking as they just brought their study material to the podium but there were others, like Ifu Ennada, Anto, Rico, Leo and Teddy A who took to this challenge like a duck to water. Teddy A was ever the charismatic host and Leo looked like he was born to speak in public. Both sides made some valid points and everyone worked well together. Lolu got a bit too ahead of himself though and went over time far too much but in the end, everyone got their message across. The information that was expressed was both interesting and awakening, giving insight into a topic that many people ignore.
While the host and all the speakers were all in accordance, the three judges, Alex, Cee-C, and Nina were lacking significantly in both their effort and engagement in the Task. Big Brother addressed them straight and told them that their questions were weak.
A Mother's Love
The last part of the Task presentation was an imitation. All the Housemates were asked to imitate women in their life and tell everyone something about that woman that inspires them. Either the Housemates just had their mothers on the brain or they were confused but each and every single one of them chose their moms. Miracle sang a song and then the rest followed suit with stories. Leo's tale was emotional, as was Cee-C's and Teddy A had everyone in stitches with his.
After all, was said and done, Big Brother told the Housemates that they would have to find out tomorrow if they won the Wager.
Last night presented a whole new side to the Housemates, one of seriousness and emotional intimacy on an intellectual level – Who impressed you the most?
Watch the housemates describe their mom