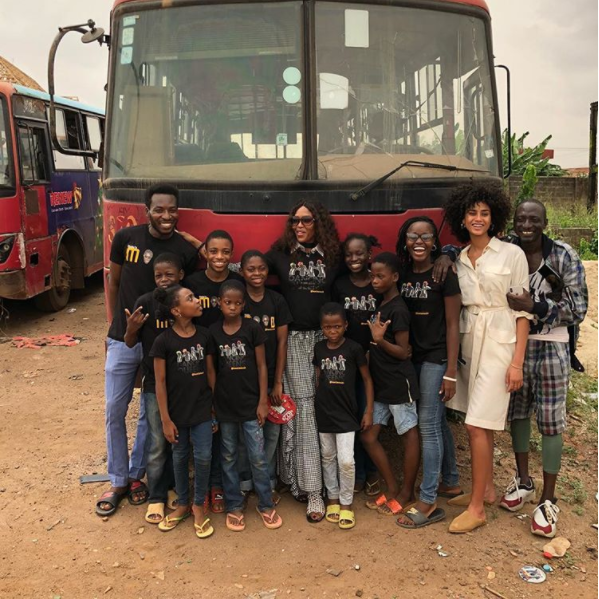 British Supermodel Naomi Campbell while in Nigeria spent her Easter with the Dream Catchers dancers and it was fun.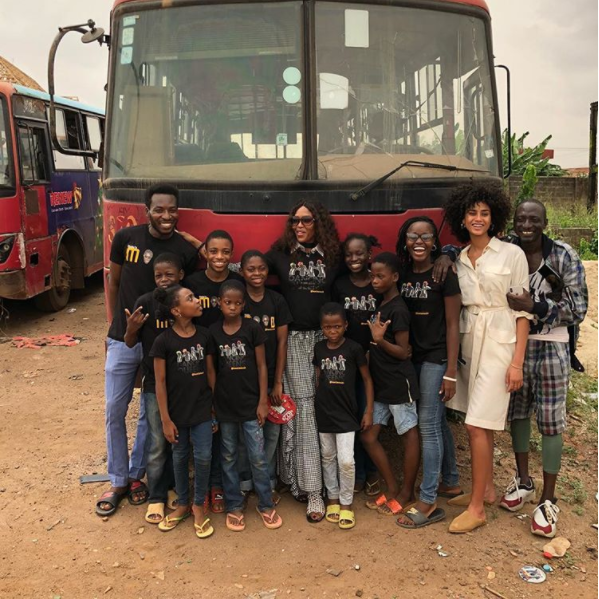 The kids came to limelight when Naomi Campbell, Rihanna, and Diddy reposted their videos on social media to told the story of these kids who danced to stay in school.
Since the supermodel was in Nigeria for the unveiling of Eko Atlantic and also the Arise Fashion Week, she decided to pay a visit to the 'dancing angels' who stole her heart.
It was all fun as the kids put a small show for Naomi who was very happy to be in their mist.