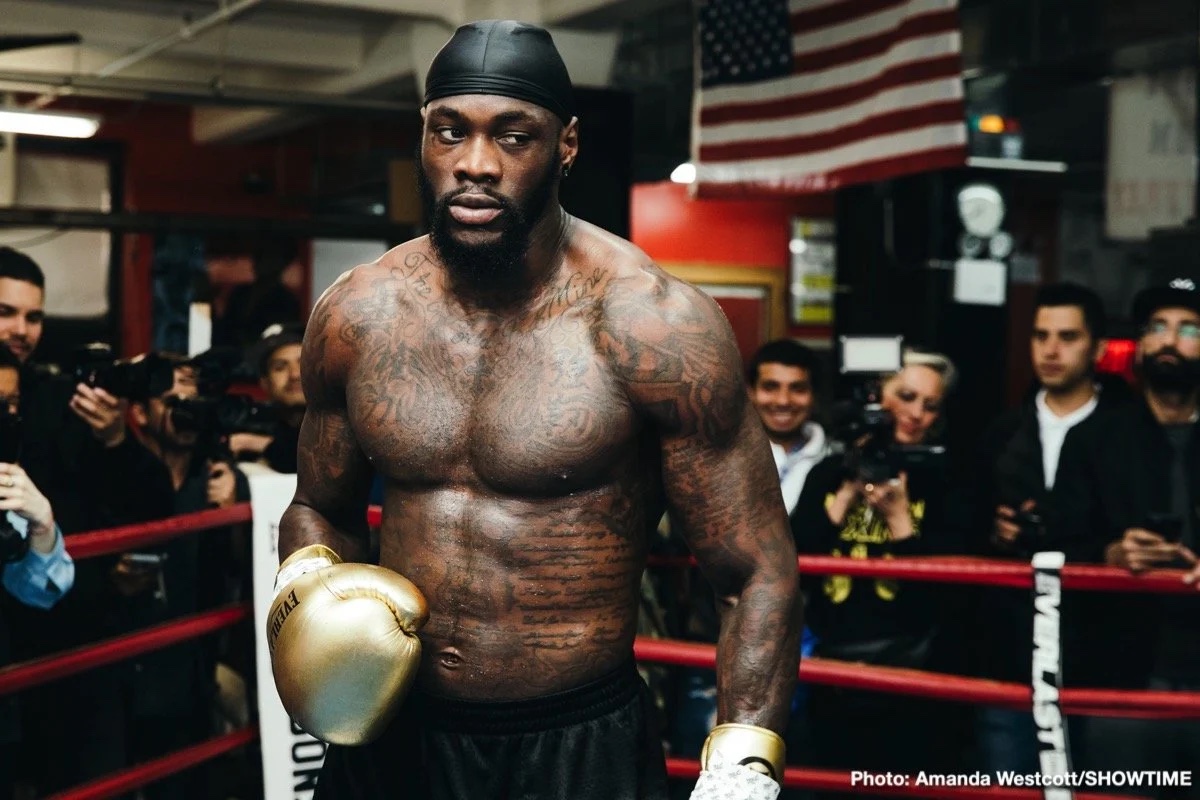 Former heavyweight champion boxer Deontay Wilder was arrested on a gun charge early Tuesday morning in Los Angeles, according to a report.
Wilder, 37, was pulled over for a traffic stop in Hollywood around 1:15 a.m., TMZ reported. Cops said Wilder's Rolls-Royce had illegal window tints and an obstructed license plate.
When officers spoke with Wilder, they smelled marijuana in the car and searched it, according to TMZ. Cops found marijuana and a 9 mm handgun inside the vehicle and charged Wilder with possessing a concealed weapon.
Though recreational marijuana is legal in California, police can still use the smell of weed as an excuse to search a vehicle.
Wilder posted bail about five hours after the traffic stop, according to TMZ. Sources told the outlet he was calm and cooperative during the entire process.
The Tuesday morning incident was not Wilder's first interaction with police. In 2013, he was charged with domestic violence after a reported fight with a woman in Las Vegas.
He was also briefly jailed after the arrest in that case, though he was never convicted of a crime.
Wilder won the first 40 fights of his boxing career, 39 of them by knockout.