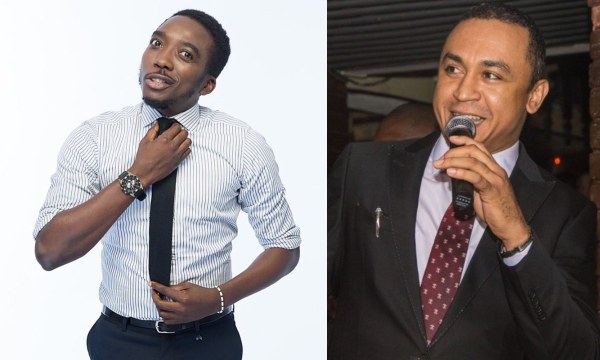 Nigerian comedian Bovi has issued an apology to controversial OAP Daddy Freeze after calling him stupid for lashing out at fellow comedian Akpororo who blasted the OAP over issues on tithing.
Akpororo had lashed at Freeze during the Experience 2018 and asked him to allow people pay their tithes as long as they can see the results in their lives
Freeze, in his usual manner responded and chastised the comedian over his buffoonery and this didn't go well with Bovi, who although misunderstood some of Freeze's statements and then called him names as well.
He later realised his mistakes and then apologised
Read his tweet:
Freeze reached out to people who are mutual friends and they made me understand that I totally got it wrong. I thought he used the word paedophilia. He actually used the word paedolalia. Until this day, I had never come across the word. I responded in haste. I AM SORRY FREEZE!
Like I said in one of my now deleted tweets, my response had nothing to do with Freezes gospel.honestly never been interested. I wrongly thought he attacked Akpororo in a sensitive way and by extension, the borderless license of comedians.i was defendin like Ali always did 4 us.