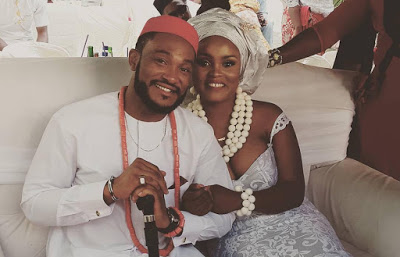 Social media has been inundated with stories of the alleged crash of Blossom Chukwujekwu's marriage to Maureen Esisi. It was reported that their union had hit the rocks and that Chukwujekwu had got another actress pregnant
As if to lend credence to the rumours, the erstwhile lovebirds have 'unfollowed' each other on Instagram. Also, Chukwujekwu has been sharing cryptic messages on his Instagram page. In one of his posts, he emphasised on a new beginning and not letting what one had lost to be the best one ever had.
However, when Punch correspondent reached out to the actor via phone calls, WhatsApp and text messages, he did not respond. Blossom Chukwujekwu and Maureen got married in 2015.