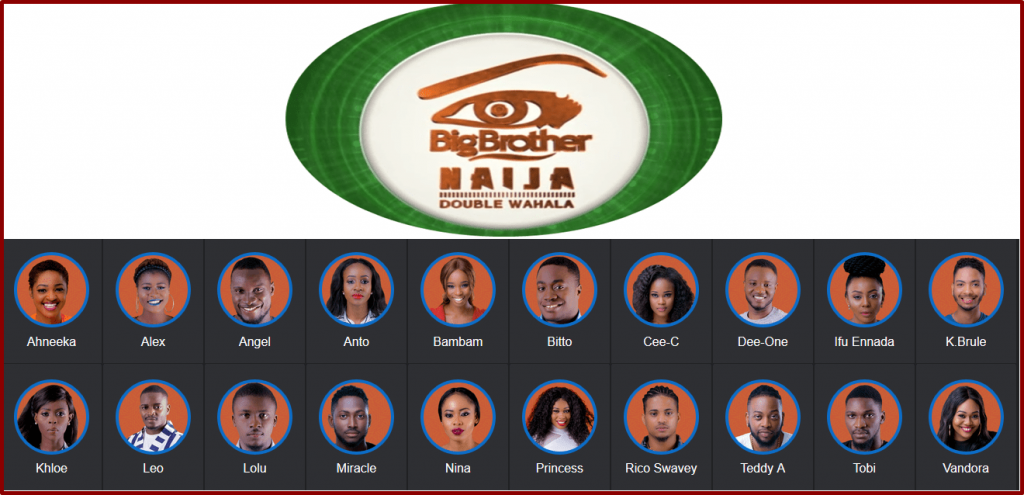 It's Monday night and the eviction list is out, but things are totally different from what we were expecting.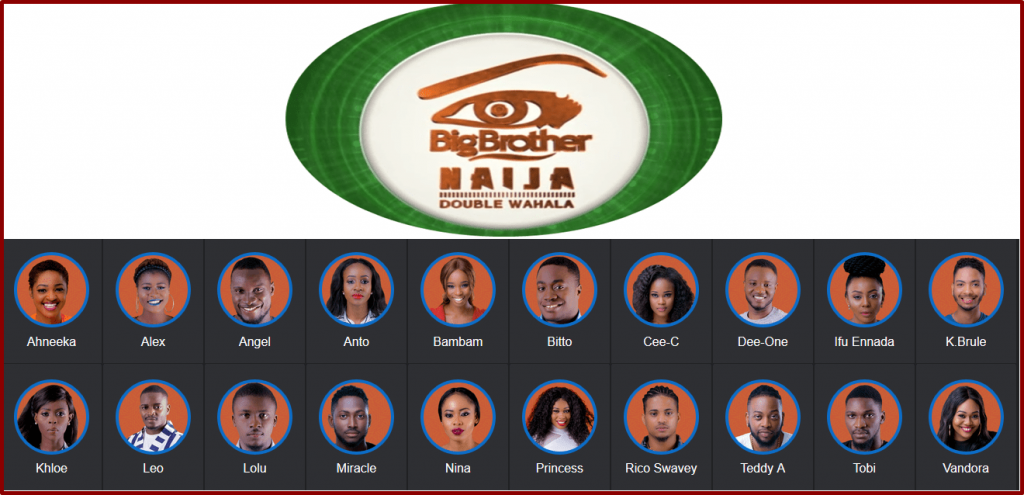 Here's how the housemates nominated:
Mina – BamTeddy & LoTo
VanDee – MiNa & CeBi
PriTo – CeBi & MiNa
RiNneka – MiNa & LoTo
BamTeddy – MiNa & LoTo
LoTo – CeBi & MiNa
CeBi – VanDee & LoTo
LeoLex – Angleifu & MiNa
Angelifu – CeBi & MiNa
KSquared – CeBi & VanDee
Unexpectedly the Miracle and Nina got the highest nomination with 7 votes. Cee Cand Tobi came in second highest with 5 votes and Lolu and Anto were the third highest with 4 votes.
But as the housemates gathered in the living room, looking tense and rather glum after they had put in their votes, Biggie's voice boomed through the house and they awaited their unknown fate.
That is when, in true Big Brother style, he threw another spanner in the works and told the housemates that none of their nominations mattered anyway.
He said due to their bad manners and disregard for Big Brother's house rules, they would all be up for nomination. All but Queen Khloe and her partner K.Brule, as HoH.
In a twist, Khloe was given the chance to save a pair and she chose Leo and Alex.
This week it means all other pairs are up for eviction except Khloe, K.Brule, Leo and Alex. Viewers have started voting for their favourite housemates. The Big Brother game has really begun.