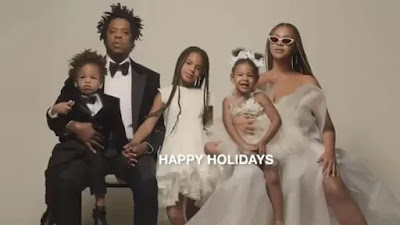 Beyoncé gifted fans with her Netflix special, Homecoming, an Instagram feed of her best looks and The Lion King Soundtrack. That last one she literally named, The Gift.
Now, in a reflective video, she's also giving fans a rare looking into her private life with photos of Sir and Rumi – and the twins are so grown up!
In a clip of their second birthday, shots with the dog filter and a never-before-seen iconic family photo, Beyoncé says "Cheers to 2020!" with Sir and Rumi.