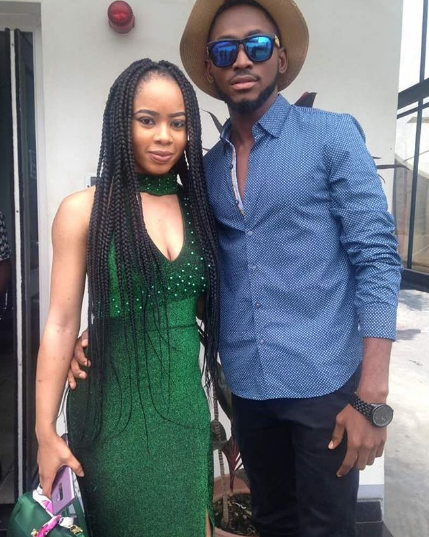 Big Brother Naija 2018 housemate, Nina has reacted to the ongoing drama surrounding her split from the winner of the show, Miracle Ikechukwu who announced that he is no longer in a relationship with her some couple of days back.
In her statement, Nina revealed how she's dealing with the announcement, while also imploring her fans to stop cursing at Miracle saying, 'this is the reality of life and of the universe we exist in'.
See her full statement below:
A new day, a new month, new horizons, new possibilities. Yesterday's gone, today's given already & contrary to what's cliche, I believe tommorow's promised you & I.
…So OK. I'm not even going to pretend I feel as upbeat as I sound… You care to ask me why?..I understand that not a few persons feel a certain uncomfy way about stuff that's written about me & I really do appreciate the empathy..but hey!!! Why spew out negativity, why d cursings on d soul of a person, family & future? These ought not to be pls!!!! Its not only unacceptable, its hideous, absolutely diabolical & evil. This is not what my life represents. Its out of sync with my life values & who I a
I implore everyone who aspires to a greater tommorow to pls cease from this path. Life is also about choices and every one of us will at one point be faced with choosing a pact & afterwards live & take responsibility for our choices. This is d reality of life & of d universe we exist in.
To all you beautiful pple, pls let's rather detoxify our cyberspace, our world of all things vile, all things untoward that wishes or projects evil or harm to the next person.
If I say oh! Its not really dat serious, that will be a lie & a pretence, BUT I totally refuse to let it be evil.
Thanking you all already & saying God bless.