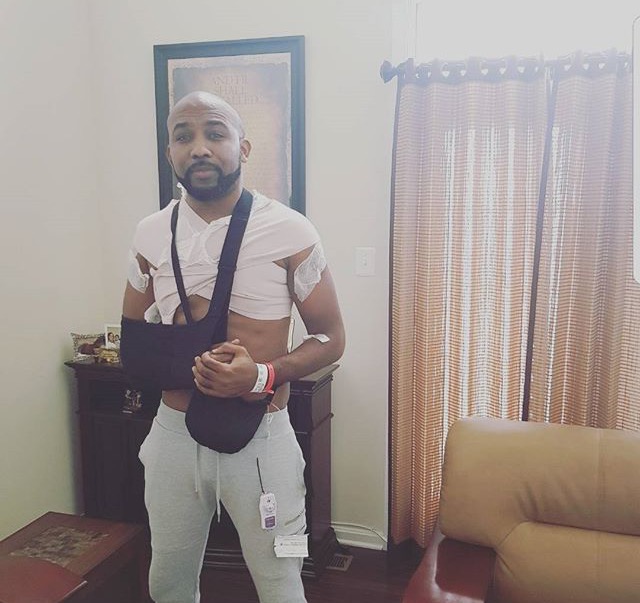 Banky W has been missing in Nigeria music scene for some time now and nothing has made us suspect something is wrong with the singer other than the fact that he was just being the reserved singer that he is.
The R&B singer has come out to reveal to us that his long silence was not by choice, at least not a choice he would prefer, but because he has been undergoing surgery for Skin Cancer tumor for some time now with photos to show for it, photos that showed him in a hospital with his Susu by his side.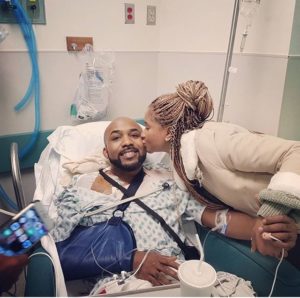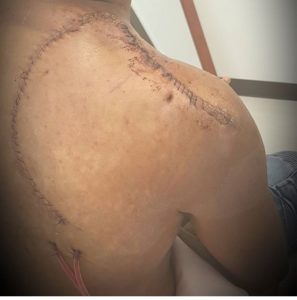 The R&B singer stated that this will be his third surgery and while the surgery will leave scars, they're also a reminder of his testimonies and proof of what God has "brought him through", urging people to be more appreciative of the life they have for now as life has no guarantee for anyone.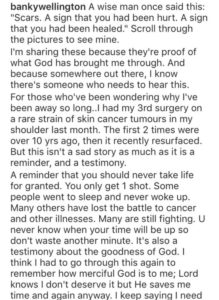 We are grateful for the life of our Mr Capable, we say thank you to Susu for being there and we thank God for blessing Bankole Wellington with the gift of life.