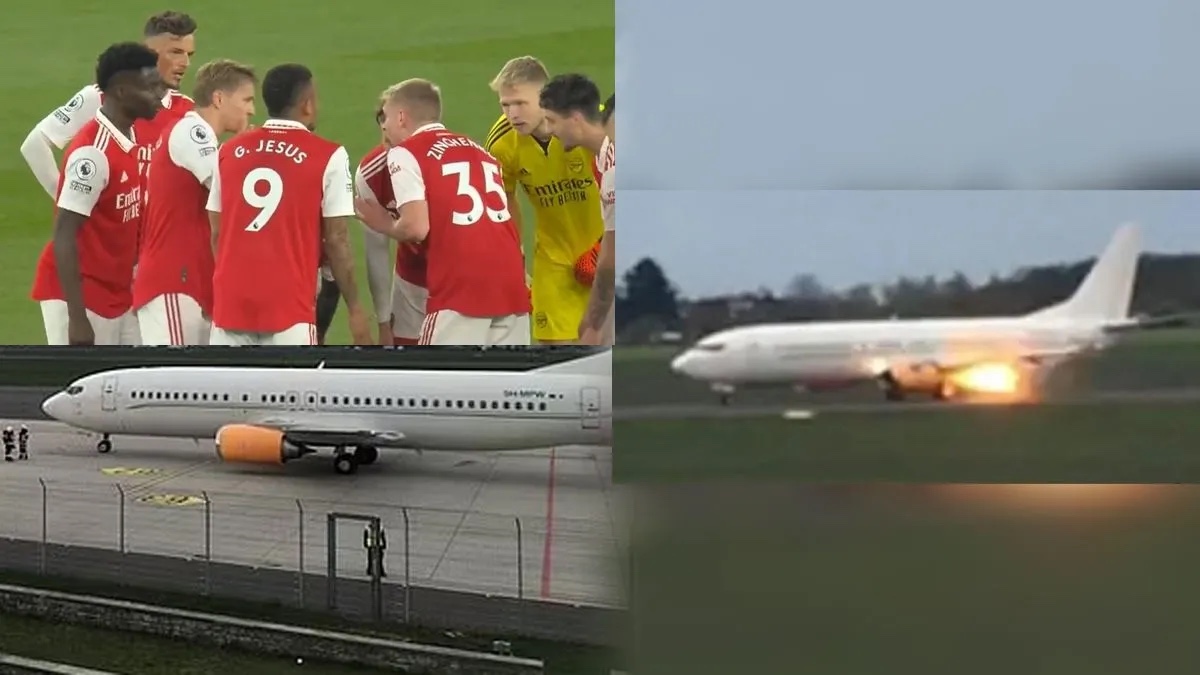 A plane carrying the Arsenal women's team burst into flames on a flight back to London after a Champions League match .
Photos show flames shooting from one of the Boeing 737's engines on the runway at Braunschweig Wolfsburg Airport in Germany.
The 7.30pm flight was due to take off just a few hours after Arsenal secured a 2-2 draw against VfL Wolfsburg in the first leg of the Champions League semi-final.
Witnesses say the plane – reportedly from a Maltese airline – was rocked by a loud bang just before it was about to take off last night.
Horrified pilots saw the blaze and quickly stopped the plane on the tarmac and evacuated the passengers.
An airport spokesman told German newspaper Bild a bird strike had caused the engine fire.
The airport official added that nobody was hurt.
The players and Arsenal staff were put up in a nearby hotel overnight and flown back to London earlier today on a replacement plane.