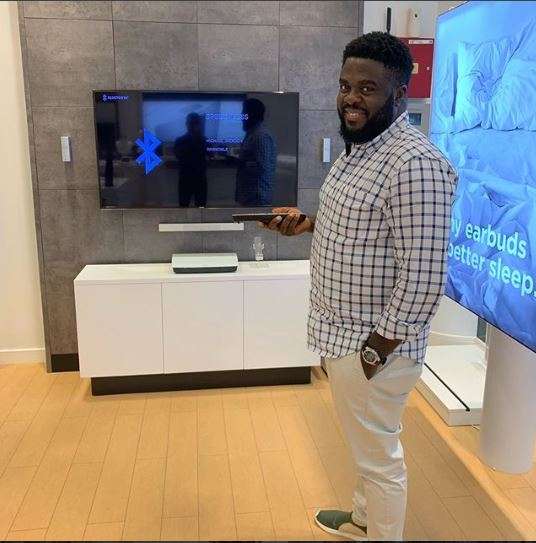 Aremu Afolayan has made a U-turn over the statement he made against the government a few days ago as he openly apologises over comments credited to him.
The actor took to his Instagram page on Wednesday, November 14, 2018, where he posted a video apologising to the people and government of Nigeria over his comments a day ago. He also thanked the airport authority for making quick amends following accusations made against staff of the organisation.
"I want to say a big thank you to most Nigerians for understanding that there was a need to have "ranted" the way I did. It's actually for the betterment of the country. I met some wonderful and intelligent immigration officers today, THE MEN WITH INTEGRITY, May God bless you for standing for the truth and thanks For Educating me on some things I dnt even no since my existence as a Nigerian (Mr agbo). And I also spoke with the overall Oga of the IMMIGRATION thank you very much, sir
"To all the sweet beautiful and intelligent lady officers of the immigration of Nigeria also. My GRATITUDE goes to the VICE PRESIDENT of Nigeria      HIS EXCELLENCY MR OSHIBAJO for putting a call through, by MRS JUMOKE….. your efforts is highly appreciated SIR AND FOR MRS JUMOKE God bless your entire family ma.  This is for the entire security officers of the NIGERIAN INTERNATIONAL AIRPORT, for having me in their office today and speaking to me like a true NIGERIAN, God bless the head of your office and God bless you Mr hammed sir.
"And I wanna say a big thank you to the FRENCH CONSULATE FOR THEIR SUPPORT TOO AND TO THE ETHIOPIAN AIRLINE, THANKS FOR COMING IN AT THE SAME TIME TO MAKE EVERYTHING SEEMS COOL AND CLEAR. WANNA SAY SORRY FOR MY COMMENTS ON YOUR AIRLINE AND THE GREAT ETHIOPIA      COUNTRY. A BIG SORRY THE CHIEF OF ARMED FORCES OF THE FEDERAL REPUBLIC OF NIGERIA HIS EXCELLENCY MUHAMMADU BUHARI AND HIS ENTIRE FAMILY AND ANOTHER BIG I AM SORRY TO THE GOVERNOR OF LAGOS STATE HIS EXCELLENCY MR AKINWUNMI AMBODE AND HIS ENTIRE FAMILY
"I AM SORRY TO MY FANS BOTH HOME AND ABROAD TO MY MOTHER AND MY CHILDAND TO ALL MY FRNDS, FOR ALL THE HASH WORDS I USE WHILE LETTING MY INTENTIONS KNOWN. THANK YOU TO AMERICA, UNITED KINGDOM, UNITED ARAB EMIRATES, EUROPE and OTHER AFRICAN COUNTRY FOR BEEING IN SUPPORT OF THE NIGERIAN ABROAD UNITED WE ALL STAND AS A WORLD    ONE LOVE NIGERIA      #AMERICA #AMERICANS #unitedkindom #CNN #unitedarabemirates #UNITEDAFRICANS #AFRICA #nigeria," he wrote