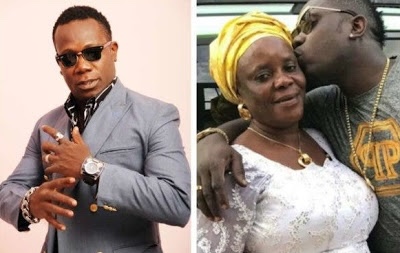 Better man! Duncan Mighty has cursed out men who take care of their women and in-turn neglect their mothers.


Duncan says if your woman drives and your mother treks around then God will punish you [Amen].


He also said if you recharge your woman's phone regularly and transfer money to her and yet your own mother begs you for just recharge card, na thunder go fire you [I still join say Amen again, AMEN].


He wrote; "If your woman get car wey u buy for her and your mother dey still treck GOD go punish you, if you dey send your woman card and transfer money to her and yet your mama dey beg you recharge card thunder 🔥 you, anywhere you dey now kneel down and slap yourself anuofia"